Pure Contour 200i Air iPhone speaker-dock packs AirPlay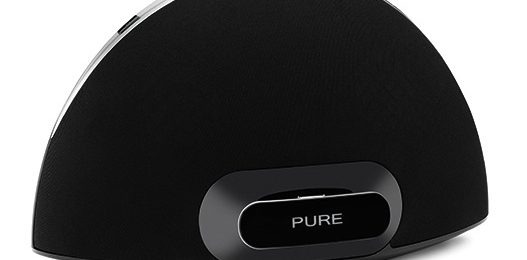 WiFi radio manufacturer Pure has launched the Pure Contour 200i Air, a AirPlay-enabled iPhone/iPod speaker dock supporting local and streaming media playback. The semi-circular speaker includes a 36W RMS digital amplifier and has twin passive bass ports to try to muster some low-end grunt.
Connectivity includes both WiFi and ethernet, and there's a digital audio output socket to hook up a separate amp system along with an analog input for non-Apple PMPs. On the front is an iPhone/iPod touch/iPod dock for local playback, or alternatively you can stream using AirPlay from your iPhone, iPad, iPod touch or iTunes on a PC or Mac.
Two way sync means you can use the volume controls on the Contour 200i Air itself to adjust the settings on your Apple device, and Pure throws in a remote control as well. The company also offers the Pure Lounge app, to tune in to internet radio through your iOS device, as a free download from the App Store.
The Pure Contour 200i Air will go on sale in March 2012 for $329.