PumpTire keeps inflated all by itself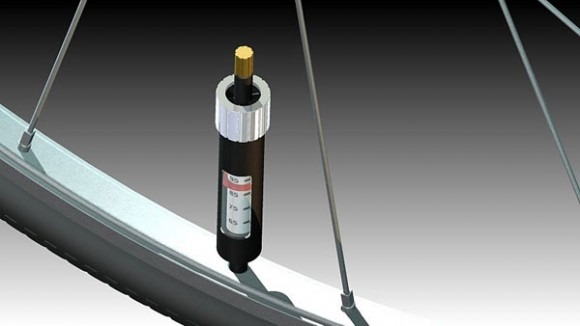 Both of my kids have bikes that they ride regularly. The problem is if either of them goes a day or so without riding the bikes the tires are flat. For some reason the bike pump is a very elusive item at my house so getting tires filled up is a pain for me. A new design concept is up to get funding on Kickstarter looking to bring new tires for bikes to market called the PumpTire. These tires will never need to be pumped according to the designers.
The PumpTire would come in two styles called the City Cruiser and the City Pro. The City Cruiser is a tire made for bike commuters and the City Pro is a performance-oriented tire for riders. The design of the PumpTire allows air to pass from the tire to the inner tube. The valve stem is special and would allow the rider to set the pressure they want to the tires at and riding would keep them inflated.
The valve assembly screws in or out to keep the pressure at the level desired. The stems can also be preset at a specific pressure as well and the stems are filtered to keep dirt and water from getting into the tire. The designers are looking for $250,000 for the project. It has 40 days left to go and so far has raised under $3,000 out of that amount.