PUBG Xbox One deal bundles a second game, but act fast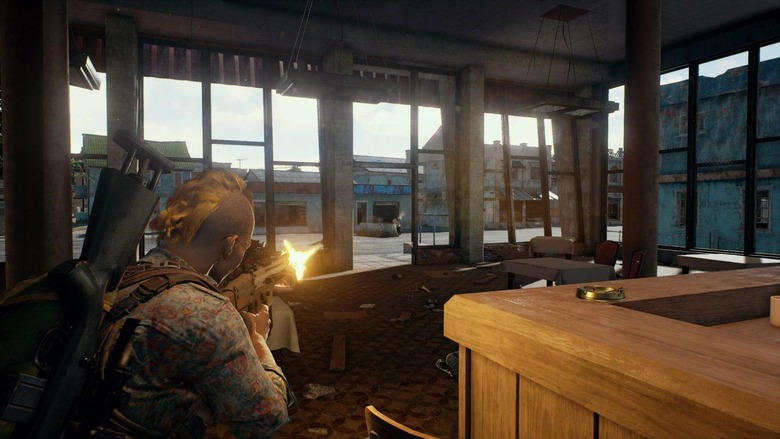 We're not sure that you'd really need much of a reason to pick up a copy of PlayerUnknown's Battlegrounds, but if you're on the fence, Newegg has a new deal you might want to take a look at. Newegg today announced a new offer for those who decide to pick up an Xbox One copy of PUBG, but you'll need to act fast, because this deal ends tomorrow.
If you head over to Newegg and buy a copy of PUBG on Xbox One, the company will throw in a free copy of Titanfall 2. That's a pretty solid deal, especially when you consider that PlayerUnknown's Battlegrounds only costs $30 on its own.
Of course, Titanfall 2 is more than a year old at this point, so most people who wanted to play it probably already have. Just as well, the game's multiplayer modes might be suffering from low player population these days. Still, you're getting it for free and if enough people take Newegg up on its offer, that might lead to something of a small scale revival. Even beyond that, Titanfall 2 is held in high esteem for its excellent single player campaign, so it's worth a play to experience that alone.
Late last week, Microsoft announced that PUBG had managed to attract one million players in its first 48 hours of availability. To celebrate hitting that milestone, Microsoft launched a new deal that gives Xbox One X buyers a free copy of PUBG. That particular bundle will be around until December 31, so that's one to consider if you've been thinking about getting an Xbox One X.
If you're going to jump on this deal, do it fast, because Newegg says it will only run through tomorrow. Are you going to take advantage of this offer? Head down to the comments section and let us know!