PUBG Savage map opens to squads as more keys released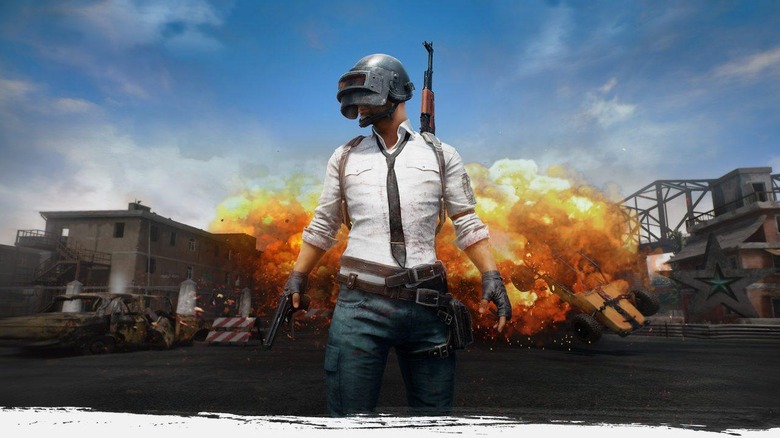 Yesterday, the PUBG team sent the game's newest map live on a closed experimental test server. This new map is exciting for a variety of reasons, but most notably because of its size. "Savage," as it's being called, is a tiny 4x4 map, meaning that games should be a lot more hectic with more frequent firefights than a larger map like Erangel.
At first, Savage was restricted to solo play only, meaning no queuing up with your friends and playing in squads. It didn't take long for the PUBG team to change that, announcing on Steam a new patch that enables squads for Savage. Flipping the switch on squads isn't the only thing this patch does, as the PUBG team has also made a number of other changes based on early user feedback. Have a look at the full change list below.
- Increased the item and weapon spawn rates inside residential buildings and small cabins to improve the looting experience along the outskirts of the map.

- The first blue zone circle will show up right at the beginning of the match so players can plan their strategy before parachuting.

- Blue zone time adjusted to speed up gameplay during the first phase of the match.

- Red zone frequency has been lowered

- There are now fewer explosions inside each red zone. The size of the red zone remains the same.

- Vans now spawn less often. The two-wheeled motorcycle spawns more often. Motorbikes with sidecars have been removed from Codename: Savage.
This is all well and good, but before you can play with a squad on Savage, you need to gain access to the test server first. Normally, the PUBG team will roll out new maps and features on PUBG's publicly accessible test server, which is open to anyone who buys a copy of the game. To check out Savage, however, you'll need to get a code from PUBG's beta site and redeem it through Steam, which will allow you to download the game's experimental test server.
Shortly after Savage launched yesterday, PUBG Corporation ran out of codes to hand out to interested players. Along with the announcement of these changes, it now says that it has more codes to hand out. You can redeem one for yourself over on PUBG's beta site, but you might want to act fast – while codes are still available at the time of this writing and PUBG Corp says that it has "hundreds of thousands" to hand out, they're still likely to run out quickly.