PUBG mulls region-locked servers, adds new weapon skins and crates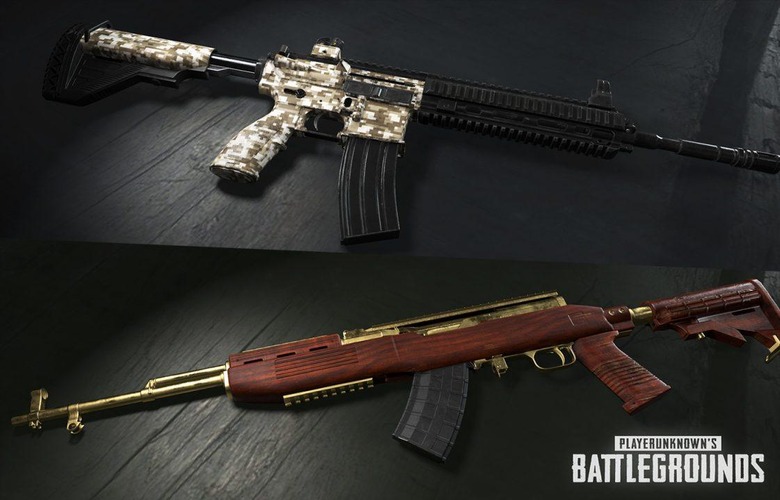 PlayerUnknown's Battlegrounds has a new patch going live on its test servers today, and boy is it a big one. In addition to adding a slew of new cosmetics to the game (more on that in a bit), this patch also explores the possibility of improving stability by implementing region-locked servers. Region locking servers is a feature players have been requesting for a while now, and though the developers of PUBG have resisted those requests so far, it looks like they're ready to give in.
PUBG Corporation's quest for network stability actually began by implementing a ping-based matchmaking system. Though the developers say that they've seen great results with that system, they didn't want to stop there. This is where region-locked servers come in, and in a post to the PUBG Steam Community today, the developers explain what that means for players.
"One of the solutions we are considering is operating servers so that only those players who reside in that region can connect and play," the PUBG team writes. "These servers will be made invisible to players residing in other regions. But, at the same time, if a player in an exclusive server region forms a team with a player from another region, they can connect to and play on any of the servers available to either of them."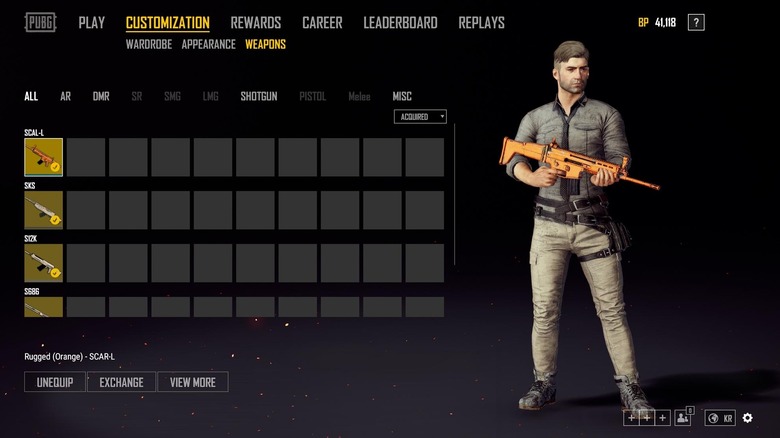 The benefits are twofold, as the development team expects this to help both with network issues and "linguistic barriers." At first, PUBG's new server set up will only be available in a limited test. If the PUBG team decides that this is the route to take after research and analysis, it'll be rolled out on a global scale.
That isn't the only thing coming along with today's test server patch, as PUBG is also going the way of so many competitive multiplayer games before it and adding weapons skins. PUBG's customization screen will now feature a new tab for weapons skins, which is where you can see and sort all of the skins you've unlocked and apply them to your weapons for use in-game.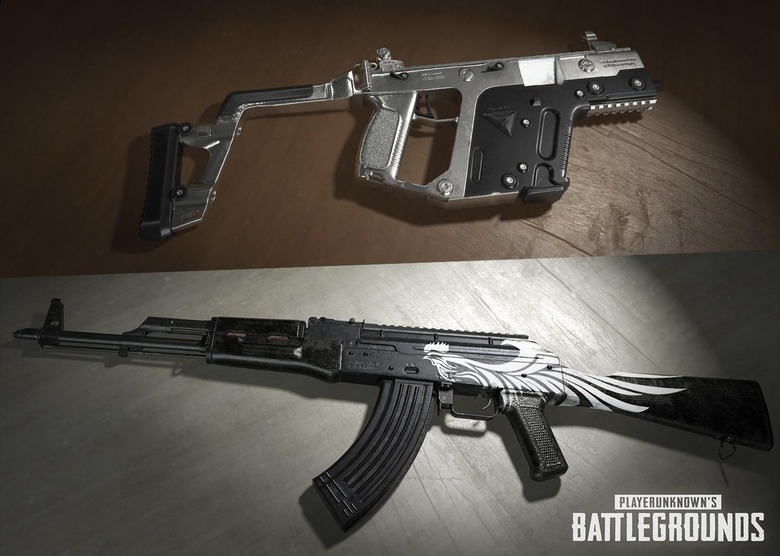 The drop rates for each of the new skins are outlined in that Steam Community post linked above, but for now, there's only two ways to obtain them. You'll find these weapons skins in two new crates: the paid-for Triumpth crate, which is unlocked using Weapon Cosmetic Keys you buy through the Steam market, and the free Raider crate, which doesn't require a key to open.
PUBG certainly isn't the first game to implement weapons skins like this, but it'll be interesting to see how the community takes to the idea nonetheless. What do you think? Head down to the comments section to let us know, and be sure to check out the PUBG test server to give them a try for yourself.