PUBG map selection announced for PC as free weekend begins on Xbox Live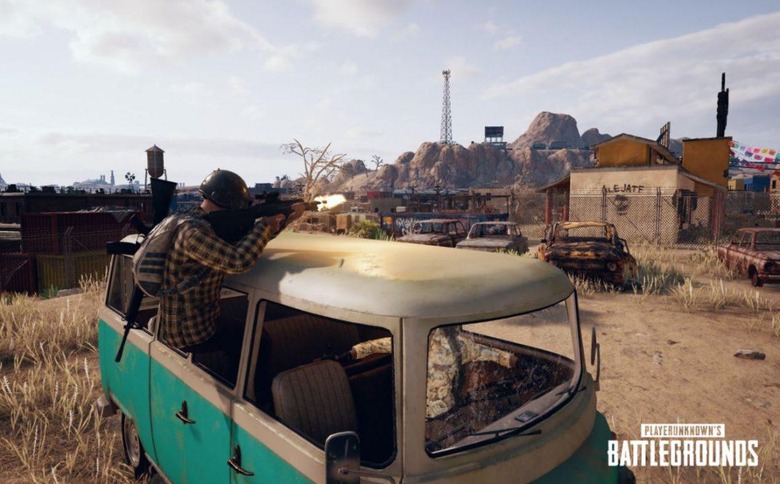 The developers of PlayerUnknown's Battlegrounds announced today that they will soon be adding a long-requested feature to the game: map selection. While some players don't mind the map they play on, others do, and those who want the freedom to pick their preferred map have been requesting this feature pretty much since the day Miramar launched. While we still have a little while to wait before it arrives, PUBG Corporation revealed today that it's on the way at long last.
So, what took so long if the player base has been requesting it so frequently? In a new blog post over on Steam, the PUBG team explains all of the considerations that need to be made when implementing such a feature. A major concern for PUBG Corporation was making sure that a map selector wouldn't drastically segment the player base further – something that separate queues for different modes such as solo, duos, and squads already do.
While that may not be a concern in regions where PUBG is super popular, like here in the US or in China, implementing a map selector could potentially increase matchmaking times in other regions that aren't quite so populated. Luckily, PUBG Corporation thinks that it has found a map select method that won't increase wait times and won't stop people from playing the game the way they want to play.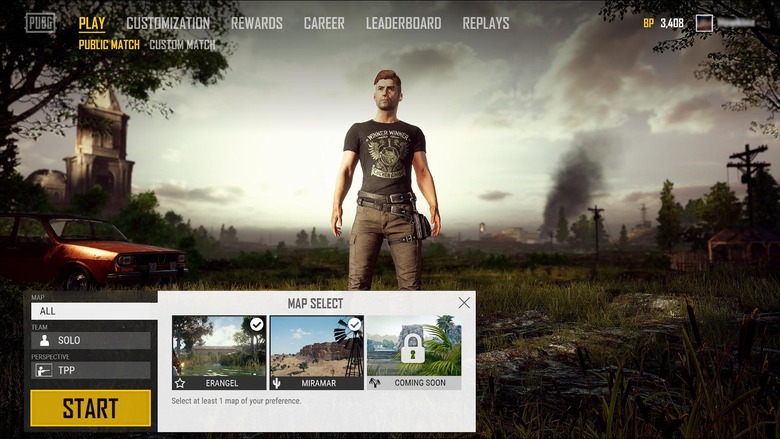 The company shared a work-in-progress image of what the selector could look like. It's a small panel that pops up in the lower left corner of the display and allows users to select and deselect maps they'd like to play on. You can use this to tell the game that you'd only like to play one specific map, though if you leave multiple maps selected, the game will randomly pick one for you.
PUBG Corporation says that the look of map select could change before it's ultimately implemented, and unfortunately doesn't give a release date for the feature. It did say that the map selector is almost finished, and that it'll be put on PUBG's test server soon, with a launch on the live servers to follow shortly after.
While this news about the map selector really only concerns those playing on PC for the time being, Xbox One owners still have something to look forward to this weekend. Today, PUBG goes free-to-play through Xbox Live Gold's Free Play Days, so if you've got a subscription to Gold and you don't yet own a copy of the game, you can download it now from the Xbox Store. The game will remain free until April 22 at 11:59 PM Pacific, giving you the entire weekend to figure out if this is the game for you. We'll keep an ear to the ground for more on PUBG's map selector, so stay tuned!