PUBG will be free to play on Xbox One next week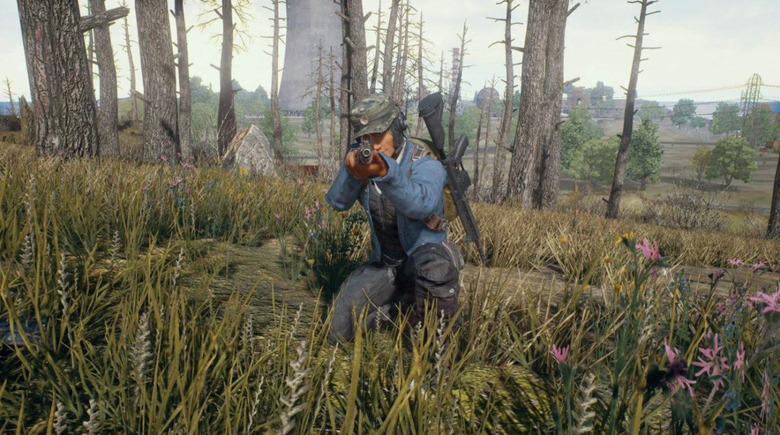 It's hard to imagine that there are people out there who haven't tried PlayerUnknown's Battlegrounds yet, but if you're one of the seven people who belong to that group, your chance to check it out is coming up. For a short time next week, PUBG will be free to play on Xbox One, giving you the chance to take it for a test spin without putting up any of your hard-earned cash first. Sadly, there isn't any indication that PUBG will also be free on PC next week, at least not at the moment.
Microsoft announced today that from Thursday, April 19 to Sunday, April 22, PUBG will free to download and play through Xbox Live Gold's Free Play Days. That, of course, means that you'll need a subscription to Xbox Live Gold in order to download and play it, but considering a subscription is required to play multiplayer games online, we're guessing most Xbox One owners already have that taken care of.
In keeping with other Free Play Days promotions, none of PUBG's content will be restricted during this free period. In other words, you'll be able to participate in all multiplayer modes, whether that's solo, duos, squads. Should you decide to buy the game, the Battle Points you earn from your matches will carry over, letting you pick up where you left off.
Ultimately, this is a good strategy for PUBG Corporation, as PlayerUnknown's Battlegrounds has been experiencing some stiff competition from Fortnite lately. The PC version could use a free weekend as well, as it would definitely lead to an influx of players who may not have otherwise spent the $30 asking price for the game. Who knows? Maybe as we get closer to next weekend, we'll see Steam announce a similar promo? We'll just have to wait and find out.
In any case, PUBG will be free to download for Xbox One users at 12:01 AM on April 19, and will remain free until 11:59 PM on April 22. That gives you just a hair under 72 hours to play the game and figure out if it would make a good addition to your library. Are you planning to check out PUBG while it's free on Xbox One next week? Head down to the comment section and let us know!