PUBG makes frame rate sacrifice for Xbox One debut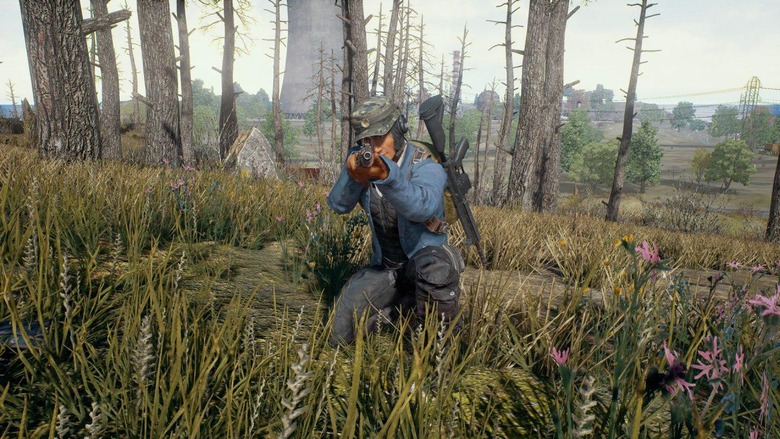 December is going to be a big month for PlayerUnknown's Battlegrounds. Not only is the hugely popular arena shooter slated to exit early access on PC by the end of the month, but it will also be arriving on consoles. We've known about PUBG's console release since E3 2017, when Microsoft announced that it would first land on its Xbox One family of machines.
Importantly, this means that we'll see a version optimized for Xbox One X as well. There's some sad news for those of you hoping that your Xbox One X will be put to good use when playing PUBG though, as that extra power isn't necessarily going to translate to a higher frame rate.
In a post to Twitter today, Brendan "PlayerUnknown" Greene, the game's creator, noted that PUBG will run at 30 frames-per-second across all Xbox One devices. This includes the Xbox One X, so it looks like that extra horsepower won't be able to provide 60 fps like many were hoping. While that may be disappointing news, it may not be this way forever.
After all, PUBG is a game that's going to constant refinement, as Greene points out. At some point in the future, he says, Bluehole may look into increasing frame rate on console, but at this point in development, he's unable to make any promises in that regard. Still, there's reason to hope, especially when you consider that PUBG is still largely unoptimized on PC, running at sub-60 frame rates even on powerful rigs.
It stands to reason that as the game becomes more optimized through tweaks and post-release patches, we'll see frame rate climb. Even being limited to 30 frames per second at launch, PUBG should still offer quite a bit of fun, so expect to see it become very popular on Xbox One. Are you picking up PUBG when it launches on December 12? Head down to the comments section and let us know!