PUBG cheaters banned en masse as blue zone changes arrive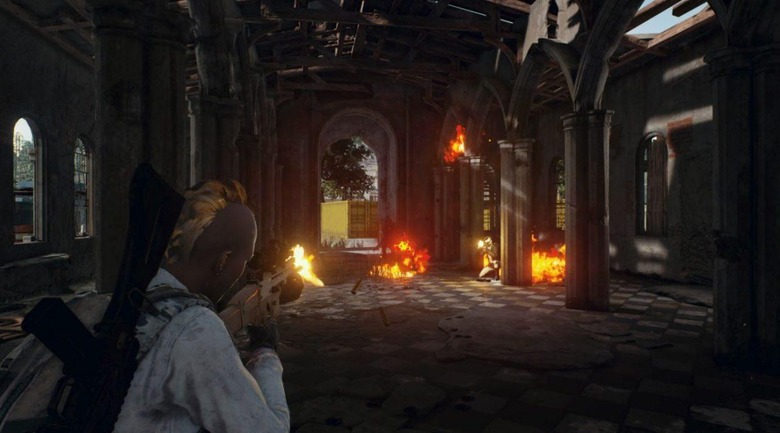 If there's one thing that's the bane of a PUBG player's existence right now, it isn't server lag or textures failing to load, but cheaters. The problem with cheaters within PlayerUnknown's Battlegrounds has been well documented at this point, with many players complaining loudly and frequently about the problem. Though the PUBG Corporation has been trying to keep up with cheaters by using BattlEye and regularly handing out bans, the problem persists.
Today, however, the PUBG team made a pretty big announcement about its efforts against cheating. In a new post to the Steam PUBG Community, PUBG Corporation announced that it has "recently discovered a new pattern of cheats in action." This discovery gave way to a data review of 10 million PUBG players, which in turn led to the identification of more than 100,000 instances of cheating.
The developer says that all 100,000 of those players will be permanently banned in a single wave. While that isn't going to fix the problem of cheating entirely, it should make some decent headway against it. In the end, PUBG Corporation says that it will continue to use this new detection method on top of its basic anti-cheat measures to identify and ban cheaters, "even if it means the anti-cheat team has to filter through hundreds of billions of data logs manually."
Cheating wasn't the only topic covered in this community post. We also learn that changes are being made to PUBG's blue zone, which should hopefully result in fewer players dying to the circle and instead more dying in firefights. In the mid-to-late game, the blue zone will now shrink slower and have decreased waiting time, while the final blue zone will hit harder to people caught outside of it.
PUBG Corporation says that these blue zone changes will be in testing over the next few days, and assuming nothing about those changes break the game, we can probably expect them to land in the main game shortly. As for the problem with cheating, one would hope that these new detection methods will result in a significant ramp up in the number of bans. One thing is for sure: This isn't the last time we're going to hear about PUBG cheaters, so stay tuned for more.