Psychonauts 2 hit with delay, now targeting 2020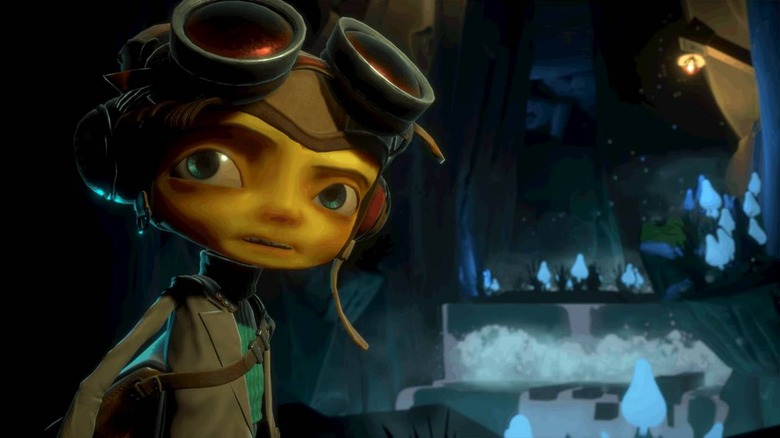 Double Take has had a pretty busy summer so far. E3 2019 in particular was a big show for the company, as it made a surprise appearance during Microsoft's press conference to announce that it's been acquired by Xbox Games Studios. Development on the highly-anticipated Psychonauts 2 is still ongoing as well, but today we got some disappointing news on that front.
Double Fine has revealed that it's now targeting a 2020 release for Psychonauts 2. The game was originally scheduled to launch at some point late this year, but now Psychonauts fans will be forced to wait a little longer. Of course, the first Psychonauts came out in 2005, so fans have been waiting more than a decade for this follow up. At this point, a few more months probably won't matter too much.
The company shared this news in a larger E3 recap post that was published to Psychonauts 2's crowdfunding page on Fig. Double Fine turned to crowdfunding for Psychonauts 2 way back in 2016, raising a grand total of $3,829,024 by the time its campaign was done. Originally, Double Fine set a goal of $3.3 million, so this campaign ended up exceeding that by a fair amount.
Though Double Fine is now part of Xbox Game Studios, the company confirmed during E3 that Psychonauts 2 will still launch on every platform it was initially announced for, including PlayStation 4. That was reiterated in this backer update on Fig, with Double Fine noting that this acquisition by Microsoft probably won't have a noticeable effect on most backers.
"There really shouldn't be too many other noticeable changes for you at all, at least not for a while...with one notable exception: We're now targeting next year for release," the company wroites. "We know it's always disappointing when you have to wait a bit longer, but we also know that you are an amazing, supportive bunch, who – just like us – want the game to be as good as possible. So we're hopeful you'll understand!
As you might imagine, there's been no specific release date locked down yet, and beyond that mention, Double Fine didn't delve into a reason for the delay. We'll hopefully learn more as we close in on the end of the year, so stay tuned.