PSN flash sale discounts a bunch of PS4 indie games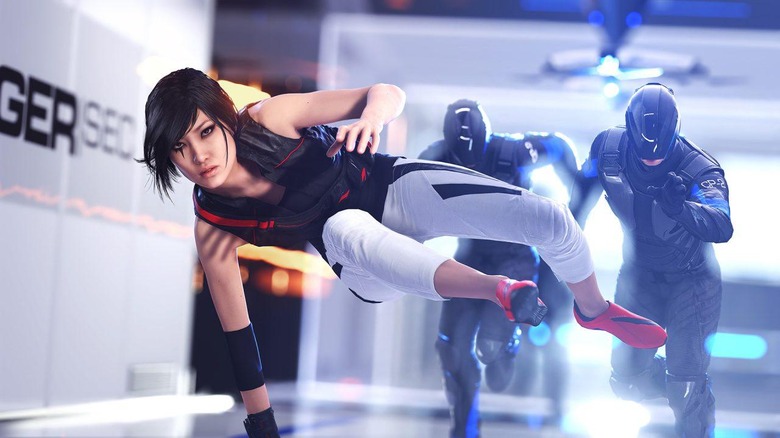 As it's been known to do every once in a while, Sony has kicked off a flash sale on the PlayStation Store. This sale comprises deals for PlayStation 4, PlayStation 3, and PS Vita, though those buying for PlayStation 4 are unsurprisingly going to have the most offers to take advantage of. If you're going to buy something, you'll need to act quick, because this sale isn't going to last very long (though that should have been a obvious given its designation of "flash sale").
Though these flash sales can sometimes feel like a mish-mash of deals on games that aren't usually top sellers, this particular flash sale actually has quite a few indie games that might be worth checking out. Of course, that's assuming you haven't already had the chance to play them, as a number of them have been available for quite some time now.
Some deals worth considering on PlayStation 4 include discounts on Bastion ($3.74), Crypt of the Necrodancer ($2.99), Broforce ($3.74), Transistor ($3.99), and I Am Bread ($3.24). If those indie titles aren't quite up your alley, you might consider Mirror's Edge: Catalyst for $4.99, The Order: 1886 for $4.99, or PaRappa the Rapper Remastered for $4.94.
PS3 players, on the other hand, can pick up Tomb Raider for a mere $1.99, Star Wars: The Force Unleashed II for $4.99, and Resident Evil Revelations for $4.49. Obviously, this is just the tip of the iceberg when it comes to all of the games on sale, so you can check out the full catalog over at the PlayStation Store. It should be noted that we don't see any additional discounts for PlayStation Plus subscribers, but then again, these sale prices are already fairly low.
The PSN flash sale runs from today until January 22 at 8 AM Pacific, so you've got the whole weekend to find those deals that really speak to you. Do you see any offers you're going to take advantage of? Head down to the comments section and let us know!