PSA: Call of Duty: Ghosts "beta invite" imposter websites on the prowl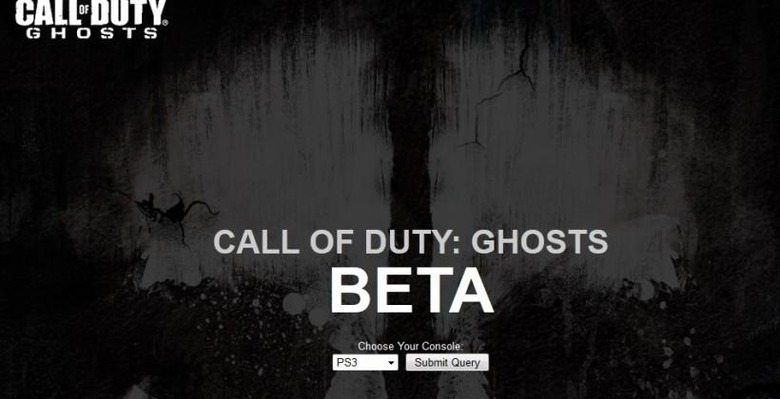 Activision has recently revealed the Call of Duty: Ghosts trailer, causing excitement to fans all around. However, that excitement may have its faults as many scammers are already looking to take advantage of naive gamers. Several fake websites have begun appearing on the internet posing as Call of Duty: Ghosts websites. These sites say they're offering free Beta keys and other goodies for your information.
Several websites have already been spotted, including Ghostsbeta.net, blackops2beta.com, and CallofDutyGhostsBeta (with every single web extension available). So far, some of these websites seem stagnant, but soon they may be asking users for their personal information. One website, CallofDutyGhosts.com redirects visitors straight to the game's listing on Amazon with a referral code in the URL, so that the domain owner can generate revenue from pre-orders obtained through the site's redirect.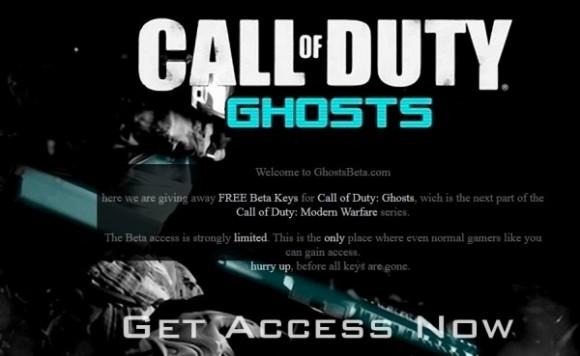 CallofDutyGhost.com (different than the previous URL) redirects users to the Call of Duty official website. The owner of that domain is seeking $2000 for the Domain URL so that users can take advantage of its popularity. In the future, especially as soon as the game's launch date nears, many of these sites may become more vicious and can carry on them malware content and more, so be wary.
Call of Duty:Ghosts is set to launch on November 5th and it will be heading to a variety of systems, including the PC, PlayStation 3, PlayStation 4, Nintendo Wii U, Xbox 360, and the next-gen Xbox. Microsoft will be showing off the first gameplay footage of Ghosts come May 21st when it unveils its next-gen Xbox. Stay tuned with SlashGear where we will be covering the Xbox Reveal event live.
[via Fusible]