PS5 and Xbox Series X leaks hint at powerful and expensive consoles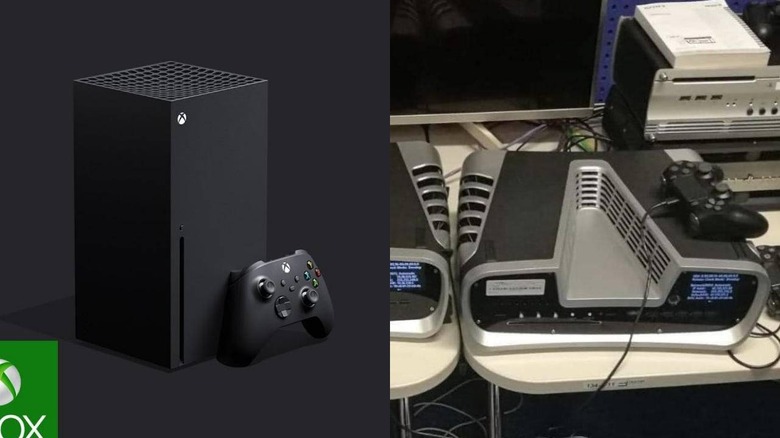 That there are new consoles coming is hardly a secret, especially with Microsoft's big reveal of the Xbox Series X. Much of the details about these consoles, however, are still shrouded in mystery. Now thanks to a series of leaks over the Internet and sleuthing by gaming sites, some of those details pertaining to the graphics capabilities of both the PlayStation 5 and the Xbox Series X consoles. While they do paint an impressive picture, they might also suggest price points that are above the average that gamers are used to paying.
Just as impressive as the leaked specs is the detective work that went into gathering them. Someone at AMD apparently stored benchmark data on GitHub which, while not public, found its way leaking to the Internet. Several sites and sources pieced the puzzle together and Eurogamer collected the information to give a more comprehensive overview of what to expect next year, as far as the leaks go at least.
Both consoles will, of course, bear AMD Zen 2 processors and Ryzen GPUs but their exact configurations will also be different. The PS5, for example, might possibly have a GPU with 36 custom Navi units running at 2 GHz which is being billed as a "Lite" version of AMD's Navi 10 GPU architecture for PCs. Together with the jump to GGDR6 RAM, possibly with a 16GB configuration, the PS5 looks like a significant upgrade compared even to the PS4 Pro.
Slightly more interesting but also less certain are the figures for the Xbox Series X, which may have 56 Navi compute units running at 1.7 GHz. With a promised faster GGDR6 memory, the upcoming Xbox may very well make good Microsoft's promise of a next-gen console that pushes the boundaries of the Xbox line.
That may also push the boundaries of pricing, though the PS5 stands a higher chance of being closer to the average price if not a little bit higher. Then again, Microsoft did hint that the Series X will be a high-end console and that there may be more Xbox consoles coming, perhaps ones with lower price points but also less powerful hardware.