PS4's most disappointing launch title seems to be getting a sequel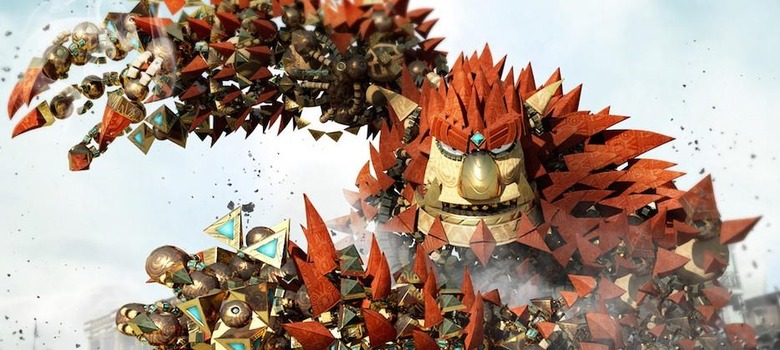 Back when the PlayStation 4 launched in 2013, one of the biggest first-party games from Sony was Knack, a 3D platformer/beat 'em up from in-house developer Japan Studio. The game wasn't terrible, but it turned out be another example of a mediocre launch title, getting mostly lukewarm reviews from critics. Despite all this, some evidence has come to light that indicates Sony currently has Knack 2 in development.
The users of NeoGAF discovered the LinkedIn page of a 3D animator named Mindy Liang, whose work history indicated that she's worked on a Knack sequel for the PS4 since May 2015. The screenshot below shows what was on Liang's page, but the information has since been deleted.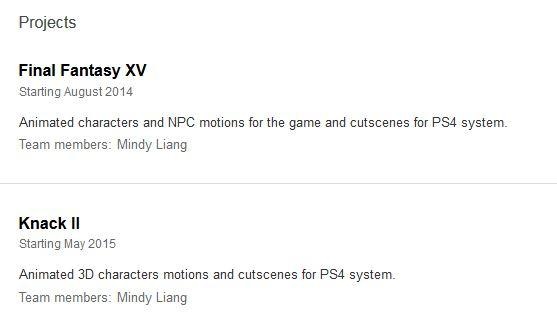 Other work details included animating 3D character motions on Final Fantasy XV for the PS4. Liang works for XPEC Entertainment, a game studio in Taiwan that has been confirmed to have worked with Square Enix on the upcoming Final Fantasy, so there's reason to believe the deleted information was legit.
There's yet to be any official announcement from Sony about Knack 2, so this does come as a bit of a surprise. Back in 2014, Mark Cerny, the lead architect on the PS4 console and also the director for Knack, mentioned that a sequel was a possibility and that he had interest in continuing the franchise. That's far from an official green light for development to begin, however.
Despite the original Knack scoring 58% and 54/100 on review aggregators GameRankings and Metacritic, respectively, Sony must feel the game sold well enough as a platform exclusive to warrant a sequel. This year's E3 is quickly approaching, so there's always a chance an official announcement is on the horizon.
SOURCE NeoGAF