PS4 video editor Sharefactory updated with time lapse, slow motion effects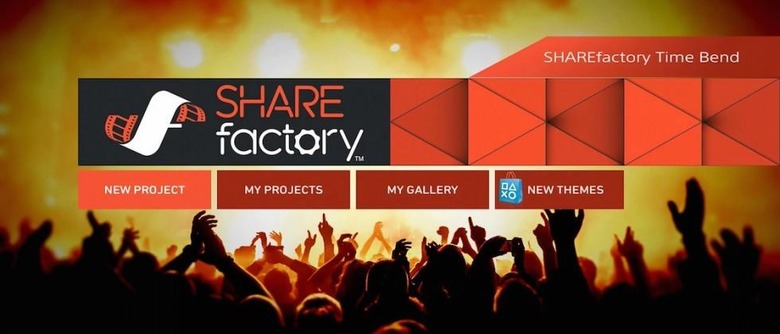 Sony has released a new updated for the PlayStation 4's built-in video editing app, Sharefactory, which gives gamers the ability to trim and edit gameplay clips before sharing them online. Now at version 1.07, the Sharefactory update includes features such as the ability to add slow motion and time lapse effects to videos, two of the most requested options, Sony notes. Now editors can speed up game footage to get to the good parts, or slow down the scene to that highlights their skills.
Also improved is the number clips that Sharefactory can handle at once during video creations: 50 clips of video footage and 12 music track clips. Other additions include 8 new options for scene transitions, 3 new filters, 2 new music tracks, a color picker tool for selecting text color, and the ability to layer stickers and text.
The other new feature that Sony highlights is Sharefactory Events, which can be created by game developers and publishers, asking players to create videos according to specific requirements in a contest-like challenge. The first event is already in the works, however details will come at a later time.
As a video editor, Sharefactory is fairly lacking when compared to full-fledged software available on a desktop computer, however as an app that runs on a game console and gives players the ability to edit videos with a controller, it's more than robust enough for sharing clips to YouTube. Sony reveals that the PS4 community has downloaded Sharefactory more than 5.1 million times, resulting in the creation of over 18.9 million projects.
SOURCE PlayStation Blog