PS4 software 3.00 beta reveals YouTube broadcasting and Communities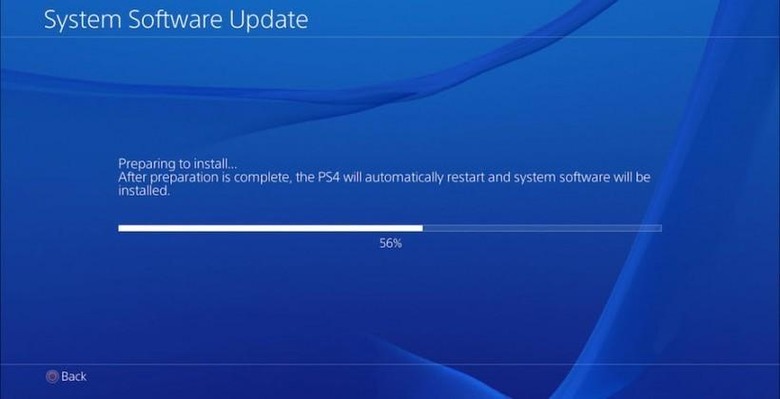 Sony seems to be preparing to rollout version 3.00 of the PlayStation 4's system software, as the beta has been released to test users, and in turn the details of what's coming in the update have been posted online. The changelog notes originally showed up in Japanese on PocketNews, but the English version appeared on Reddit shortly after. There appears to be a number of small new features and changes, but among the biggest are direct broadcasting to YouTube, and a new Communities section within Friends.
Live broadcasting to YouTube is just what it sounds like. Prior to now, the Twitch app on PS4 was one of the only ways to share gameplay live to other viewers, while YouTube was limited to uploading recorded clips and footage. System software 3.00 will also let users post video clips directly to Twitter, as long as they're 10 seconds or less.
The Communities feature is described as a new option in the Friends menu, allowing users to find other players based on "similar tastes and interests." Users will be able to join existing communities or start their own, and once one is formed, members can easily choose to play games, join parties, or discuss shared interests with one another.
Just as users can easily see what people on their friends list are playing or what parties they're in, the Now Playing section will display the same for members of a community. From there it's easy to join or invite others to a game or party, or send a request to watch someone's gameplay.
There's been no official announcement from Sony on the new features, so it's not year clear when the software update might be released for everyone.
SOURCE PocketNews
VIA Eurogamer