PS4 Share button subject to game-dev block whims Sony admits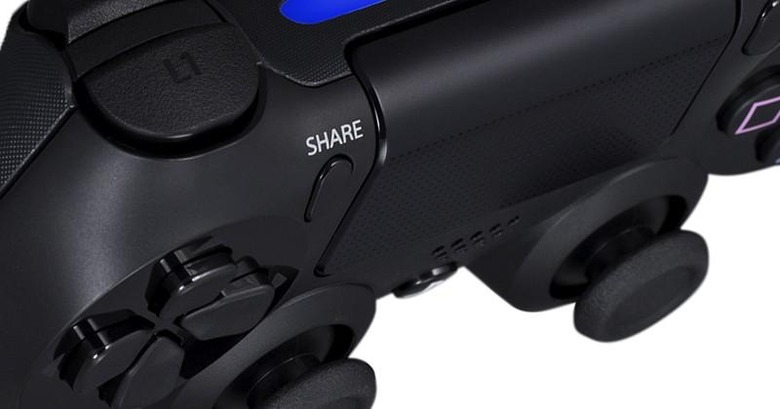 PlayStation 4 developers will be able to freeze out the "Share" button on the PS4's new controller, Sony has revealed, in an attempt to lock down leaks and spoilers for players who haven't finished yet. "There will be parts of a game that the maker does not want people to be able to see" Sony Worldwide Studios President Shuhei Yoshida told 4Gamer, EDGE translates, explaining that the company's solution was to allow selective blocking of the Share key.
The concept has already been experimented with on the PS Vita, which normally has the ability to take screenshots of gameplay. However, if developers wish, they can temporarily shut that off, meaning final puzzles, battles, or other details of gameplay can be kept more secret.
"For example, on Vita, developers can in certain scenes disable the feature that lets users take a screenshot, and (the Share function) will have a similar mechanism" Yoshido said. "The creator may not want to make video of the final boss sharable, for instance."
It's unclear to what extent game developers will be able to limit use of the Share functionality. Gamers are likely to accept the odd moment where the Share button does nothing, but that understanding might pale if the key is locked out for longer periods.
Sharing was, Yoshido explained, something of a serendipitous addition to the PS4. The team had been looking at different ways that gamers could share footage of their play online, and a dedicated button became the most popular solution. "I felt that sharing videos is a really important part of enjoying games" the exec says.
[via Ars Technica]