Sony has taken the wraps off a new Death Stranding bundle that includes a custom-designed PlayStation 4 Pro console paired with a translucent orange DualShock 4 controller. The bundle has been revealed ahead of the game's release in early November, giving players a limited chance to get new PlayStation gear with a style based on the title.
The new Limited Edition Death Stranding bundle features a 1TB PS4 Pro console alongside the Blu-ray disc version of the Death Stranding game. The translucent orange wireless controller's design is based on the game's BB pod, according to Sony, which plans to offer the bundle in both the United States and Canada.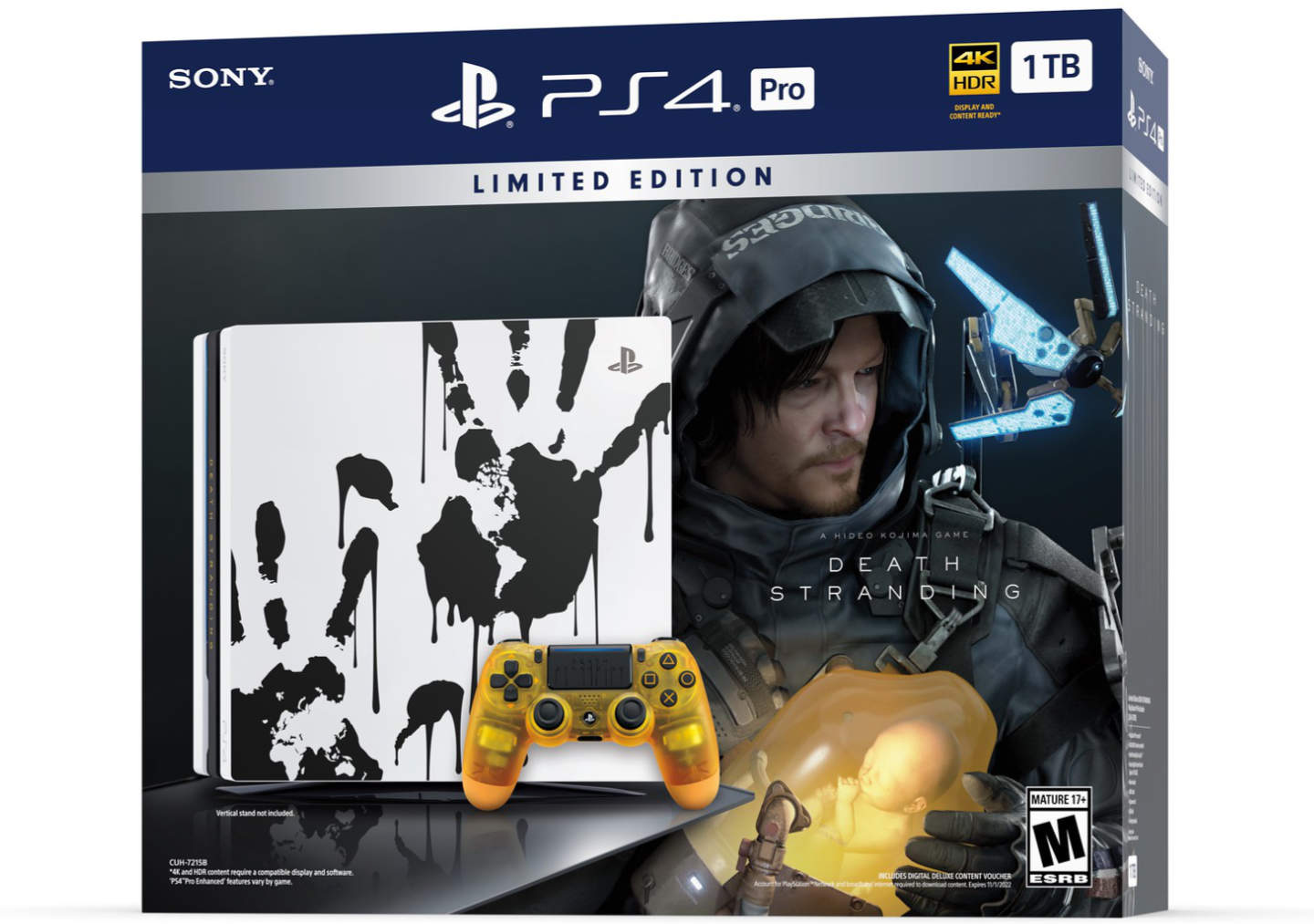 As the image shows, the console features a matte white design with two BT handprints; Sony points out that these handprints include the shape of the continents. Note: The vertical stand shown on the bundle's packaging isn't actually included with the product.
In addition, this black and white console is paired with a partially see-through DualShock 4 controller. The unit's orange color is the same found in the game's BB Pod. Sony notes that the game supports motion controls, meaning players can 'gently rock' the DualShock controller as if they were holding the BB Pod themselves.
Because the bundle includes the PlayStation Pro console, players will be able to play the game in 4K HDR with a compatible display. The bundle will arrive on November 8 when the game is released; buyers in the US will pay $399.99 USD, while those in Canada will pay $499.99 CAD.