PS4 gets three new compact controllers next month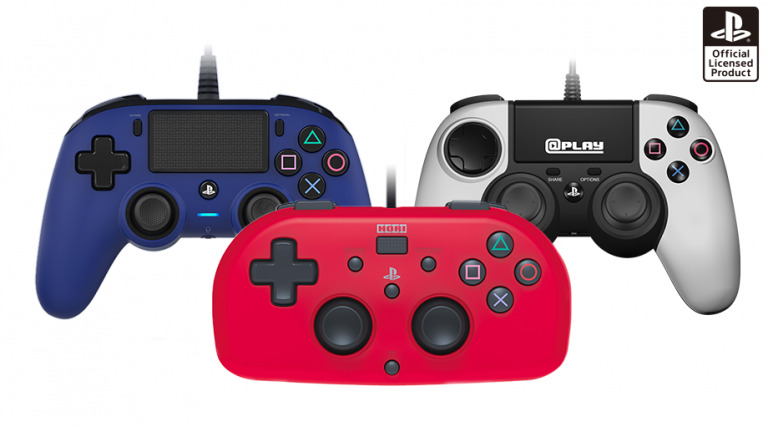 While the PS4 controller boasts a design that has largely endured through four console generations, it may not be ideal for players with small hands. Sony is fixing that today by introducing three new compact controllers. Each of the three comes from a different third-party manufacturer, and each has been officially licensed by Sony.
To get a little more specific, two are designated as compact controllers, while the third is a "mini gamepad." Sony says that these controllers will be a good solution for those who have small hands as well as those who have a "unique grip." Whatever your reasons are for needing one, these controllers should offer a change of pace over the standard DualShock 4.

First up is the Nacon Wired Compact Controller. Like all the other controllers in this collection, this one offers the full range of core controls – two triggers; two bumpers; dual thumbsticks with L3/R3 functionality; share, option, and PS buttons; and four action buttons. Nacon's controller specifically offers a contextual LED light that offers up in-game information in supported titles. The Nacon Wired Compact Controller will be available next month in black, gray, orange, and red, will illuminated options in red, green, and blue.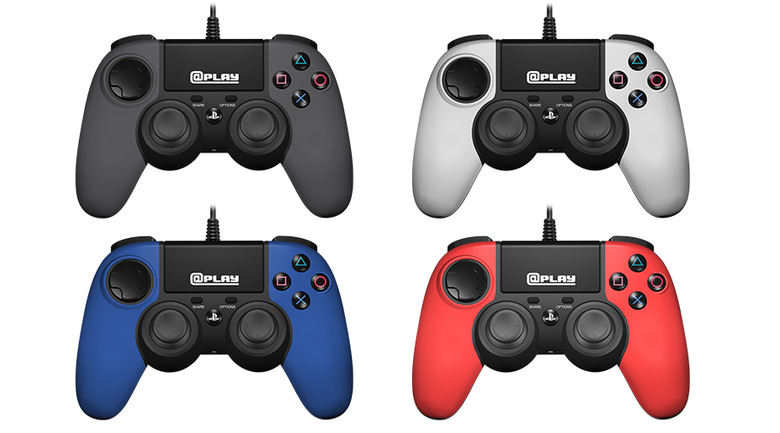 Next we have the @PLAY Wired Compact Controller. This one is perhaps most like the standard DualShock 4 in its design, and it doesn't toss anything extra into the mix aside from its compact layout. Core controls are all present, and like the compact controller from Nacon, @PLAY's features a stereo headset jack, touch pad, vibration motors, and a 3m cable.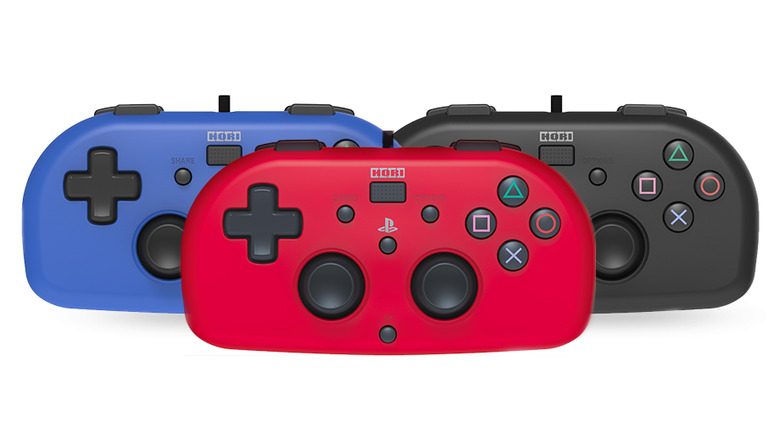 Finally, we come to the most unique controller of the bunch: the HORI Wired Mini Gamepad. In contrast to the compact controller from @PLAY, this looks nothing like a standard DualShock 4. Designed to be used by young players, the Mini Gamepad actually doesn't have the room for a full-sized touchpad – instead, you'll press the touch pad button on the face of the device and then use the thumbsticks to simulate touch gestures.
For now, these controllers have only been confirmed on the European PlayStation Blog, with no mention of them on its US counterpart. The HORI Mini Gamepad will be first out of the gate, launching in the EU on November 6. It'll be followed by the offerings from Nacon and @PLAY in November and December, respectively. We'll keep an eye out for word on whether or not these are coming to the US, so stay tuned for more.