PS4 gets in-ear stereo headphones with noise canceling tech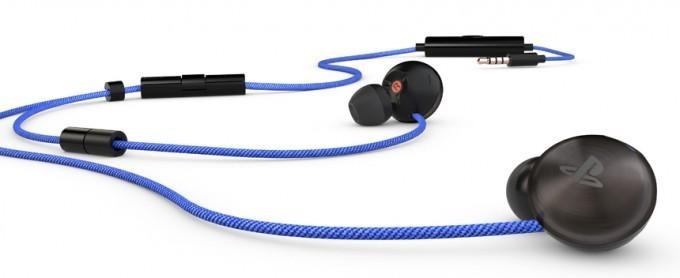 While the PlayStation 4 ships with a single, mono-audio earbud, the only premium headphones for the console from Sony have been the over-ear type. Now there will finally be another option to choose from, as Sony has just announced the In-ear Stereo Headset for PS4. The earbuds plug directly into the headphone jack on the DualShock 4 controller, and they even feature AudioShield technology, which filters out unwanted background noise to let players focus on the game's audio.
As they are meant to be used as gaming headphones, the in-ear headset also has a built-in microphone on the cord with volume buttons and a mute switch. The noise-canceling tech is said to last 15 hours with a battery-powered controller at the end that plugs into the controller. A USB cable is also included for charging.

While they're not officially announced for the US just yet, the headphones are priced at around $120, a bit steep when Sony's own over-ear PS4 Wireless Stereo Headset 2.0, which has 7.1 virtual surround sound, can be had for cheaper. Still, for that price gamers will get a fancy woven blue fabric cable, and it can also be used with the PS Vita and a smartphone, of course.
As of now, the In-ear Stereo Headset will be released in the UK and Ireland on December 4th for £78/€90, along with Europe, Australia, New Zealand, Middle East, and Africa on December 9th.
SOURCE Sony