PS4 due November with smartphone remote control tips insider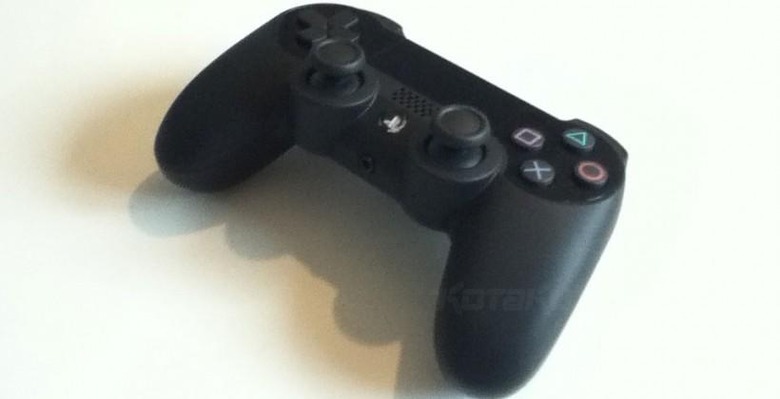 Sony's PlayStation 4, expected to be previewed at an event in NYC today, will hit the US market by November, insiders claim, with two variants of the console in the pipeline and support for remote smartphone control. The gaming rig, internally codenamed "Orbis", will be tentatively priced at $429 and $529 for the two different iterations, Kotaku's source says, with the PlayStation Eye camera included as standard.
The console will also support local network play, for those with a PS Vita, but it's the remote smartphone support that could be most interesting. According to the source – who apparently previously leaked the codenames for the new Sony and Microsoft consoles – the PS4 will hook up to your smartphone or tablet, and then support remote chat with friends and purchases of new games and content, which will be downloaded straight to the console.
Those downloads will be from the PlayStation World, the newly-branded online counterpart to the PS4 hardware, and the replacement for PlayStation Plus. In fact, "most" of the PS4's online features will demand a subscription, the insider claims, much as Microsoft demands today with Xbox LIVE.
Elsewhere, there's believed to be a "spectating" system built into PlayStation World, that will allow owners to remotely watch their friends gameplay, without taking part in the game itself. Official pricing for the console is expected to be confirmed later in 2013, potentially at the mid-year E3 expo.
Speculation about the PlayStation 4 has been rife in recent weeks, with talk of virtualized back-catalog support and Gaikai-powered streaming gaming. There have also been several controller leaks – including the new image above – which have tipped a touchpad section for more precise control in certain titles, as well as for navigating menus.
We'll know more later today, when Sony kicks things off in New York City. SlashGear will be there to bring you all the details.