PS4 Battlefront and Uncharted bundles arrive December 6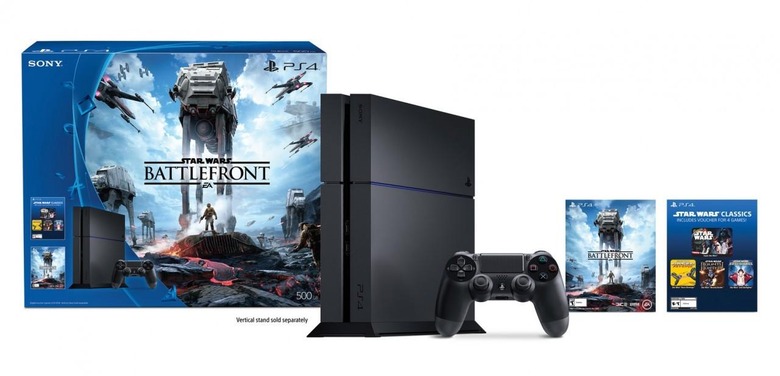 Sony has a couple of new PlayStation 4 bundles up its sleeve and they'll be arriving on December 6, remaining available for a couple of weeks before disappearing shortly ahead of Christmas. First among them is the Star Wars Battlefront Standard Edition PS4 bundle, which is priced at $299.99 USD, and joining it is the Uncharted: The Nathan Drake Collection PS4 bundle, which comes with the same price tag.
The Star Wars Battlefront Standard Edition features an ordinary Playstation 4 with a 500GB hard drive and a Jet Black DualShock 4 controller. As expected, the bundle comes with the Battlefront game as well as a digital voucher to download a few classic games, including Star Wars: Racer Revenge, Super Star Wars, Star Wars: Jedi Straighter, and Star Wars Bounty Hunter.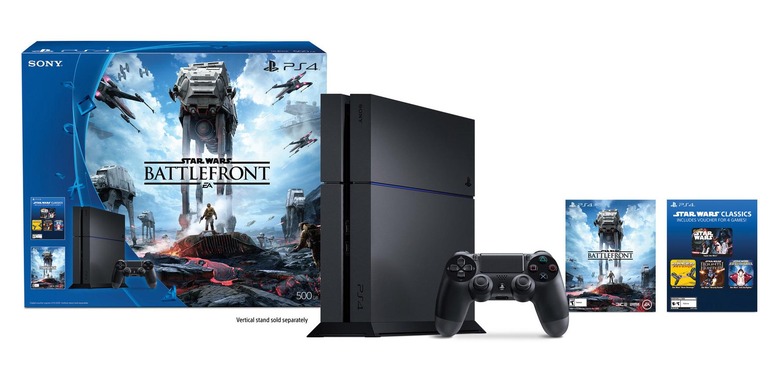 If Star Wars isn't your thing, there's the Uncharted: The Nathan Drake Collection bundle, which features the same 500GB Jet Black PlayStation 4 and DualShock 4 controller, as well as the single player campaigns for Uncharted 3: Drake's Deception, Uncharted: Drake's Fortune, and Uncharted 2: Among Thieves.
The Uncharted games have remastered graphics for the PS4, and come ahead of Uncharted 3: A Thief's End, which arrives on March 18, 2016. Those who get this bundle will be given access to the Uncharted 4 multiplayer beta from December 4 to December 13, assuming they have Uncharted: The Nathan Drake Collection. The games will be available until December 19.
SOURCE: PlayStation Blog