PS4 20th Anniversary Edition goes original PlayStation grey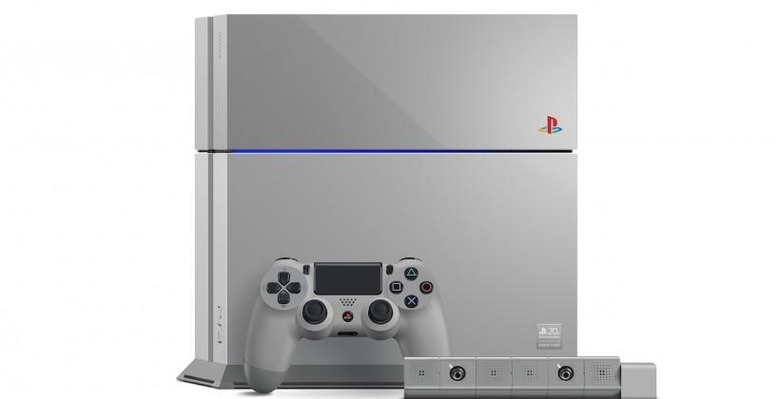 It's the PlayStation's 20th anniversary, and what better way for Sony to celebrate than a limited-edition PS4 finished in the "Original Grey" of the very first console. Going up for sale in very limited numbers – just 12,300 worldwide, a nod to the original PlayStation's launch date – the PlayStation 4 20th Anniversary Edition has a matching grey controller and camera; Sony has been so completist in its color treatment that all the cables and other accessories in the box match, too.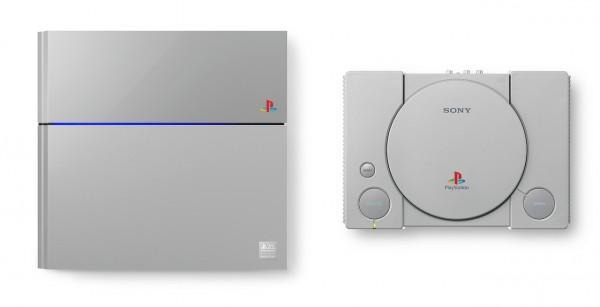 You can't fault Sony's detailing, either. The PlayStation logo is the four-color original, and there's etched PlayStation button symbols across it.
A special vertical stand is included, and the whole bundle comes in a commemorative box.
Functionally, of course, this is the PlayStation 4 as you already know it. Ironically that means you can't actually load up games from the original PlayStation, though there are plenty of retro titles available as digital downloads.
As for the DualShock 4, that keeps its usual controls, but borrows the color scheme of the original gamepad.
Each console gets a numbered badge, showing which of the 12,300 units it is.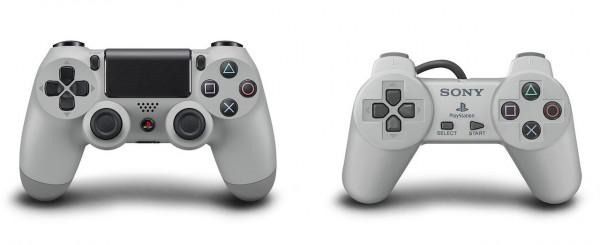 With so few on offer, Sony isn't going to be putting the 20th Anniversary Edition up for sale in stores. In the US, where pricing is yet to be confirmed, it'll be up for pre-order on December 6th.
In Europe, meanwhile, exactly how the special edition PS4 will be sold hasn't been detailed, but we do know it will be priced at €499.