PS3 XCM Dominator brings back arcade style cheating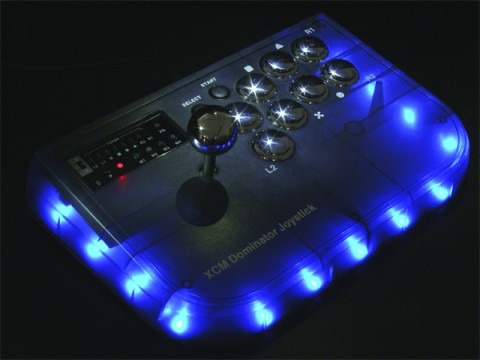 It seems over the years video game manufactures have moved from arcade style video games to first person shooters and multiplayer party games. Now we have an amazing looking arcade stick to play some of our favorite 2D fighting games on the Playstation 3.
The XCM Dominator joystick will help you "dominate" all opposition in the latest Street Fighter game.  The USB based Dominator supports macro programming and will hold up to 20 keystroke combinations to help give you the unfair advantage in any game. No longer will you be logging countless hours getting the perfect finish down packed, just the press of a button will make you look like a video game god.
Of course the arcade stick has a rapid-fire turbo button, what would a 3rd party controller be without one. Other than the shining lights and above-mentioned mods there are now clear indicators as to whether or not there is any force feedback included.  This is one of the best deals you will find on such an arcade stick at just $89.99.