PS VR DOOM VFR bundle brings headset, camera and game next month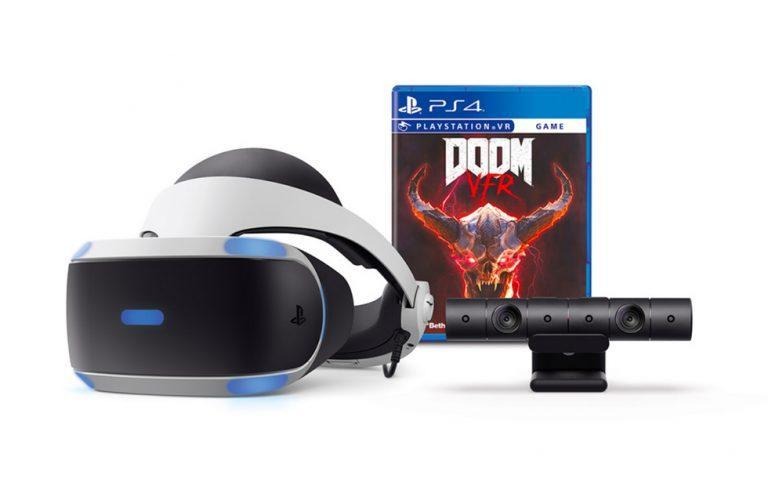 Sony has taken the wraps off its new PlayStation VR DOOM VFR bundle, giving DOOM fans a new way to get in on the action in the most immersive way possible. The bundle, as its name indicates, gives buyers the PS VR, the console's virtual reality headset, the PS Camera, plus a copy of the DOOM VFR and a PS VR demo disc.
The bundle is for Sony's PlayStation 4 console; you'll want the higher end PS4 Pro console if you can swing it, though any of the PS4 models will do. The bundle doesn't include the console itself, so you'll need to already have one or purchase one separately. The bundle's included demo disc gives users access to demos for a variety of VR games, including Eve: Valkyrie, Battlezone, Star Child, Dino Frontier, The Persistence, and more.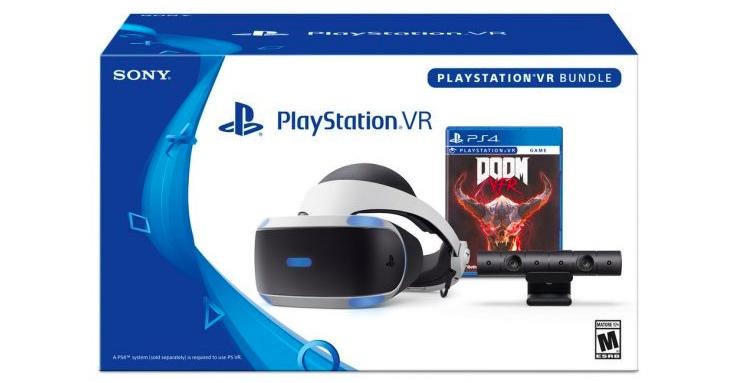 The bundle will be available on December 1 for $399.99, making it available in time for the Christmas shopping season. To put that in perspective, the PS Camera by itself is $39.49, and the PS VR headset is $299.99, depending on where you purchase it. Buyers will be able to play DOOM VFR using either the PlayStation Move controllers or the ordinary DualShock 4 wireless controller; there's also the PS VR Aim controller option.
Those who want to ensure there's a unit available for them at launch can preorder a bundle now (it's a hundred bucks more expensive in Canada, mind).
As for the DOOM VFR game, it isn't quite the same game you got in the original DOOM remake. Rather, players are put on the UAC Mars facility where they combat demons and all sorts of hell beasts. The player is the last known surviving human, and they're set out into the apocalyptic world shortly following hell's invasion. You're tasked with restoring the facility to normal operation.
SOURCE: PlayStation Blog