PS VR Aim Controller is a Zapper for the VR generation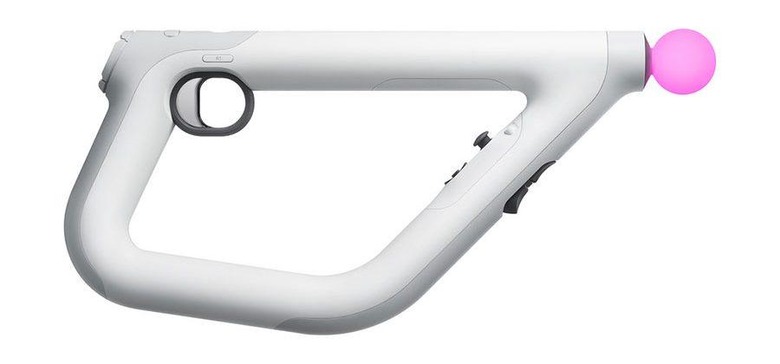 Sony has shown off some very cool stuff at E3 2016 including games and hardware. One of the coolest things at the show from Sony is the PlayStation VR system, games, and hardware for that VR system. Impulse Gear has unveiled at the show a game called Farpoint and a controller that may be more important than the game called the PS VR Aim.
Farpoint developer Impulse Gear worked with SIE to develop the controller with the goal of bringing an entirely new way to play games. The result is a funky looking gun-style VR controller that is sort of a Nintendo Blaster for the VR generation. Impulse Gear says that this new controller is the most realistic and precise way to control the Farpoint game.
PS VR Aim gives gamers direct 1 to 1 tracking allowing you to aim in Farpoint just as you would in real life. How the player holds the controller and where the controller is aimed in the real world is where the in-game weapon is held and aimed. The Farpoint game that the controller was developed for sounds pretty cool, it's a space adventure that is set on a hostile alien world. The premise of the game is that the player crash lands on the planet and has to fight to survive as you explore the planet and try to find your team and escape the planet.
Both the PS VR Aim controller and the Farpoint game are designed to work in conjunction with the PS VR game system that will land in October for $399. You do need the PS4 to use the PS VR system so the $399 isn't your total cost of admission. At launch, there will be 50 games for the PS VR device.
SOURCE: PlayStation