PS Vita's YouTube app arrives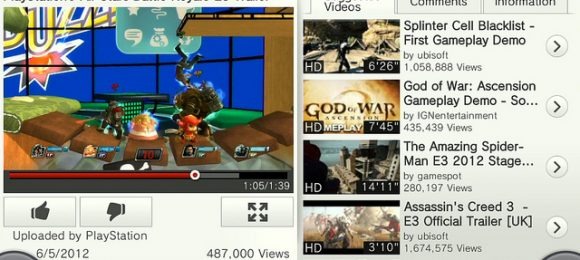 Sony has released the much anticipated YouTube app for its PlayStation Vita portable gaming device. The app takes advantage of the handheld's large 5-inch high-resolution display and 3G capabilities. It will be available for download later today via the the PS Vita Store on PSN.
The YouTube app for the PS Vita will offer features including recommended videos, search, viewing history, and add to favorites. It can play high definition video up to 720p. An HD button will appear when playing these videos, which you can tap on to switch from HD to SD.
Videos can also be viewed in two modes, full screen and small screen. The full screen mode overlays a control panel towards the bottom of the screen, while the small screen mode shows the video on one side with the suggested videos, comments, and information accessible on the other side. The like and dislike buttons are also available in this mode.
[via PlayStation Blog]