PS Vita Borderlands 2 bundle arrives next month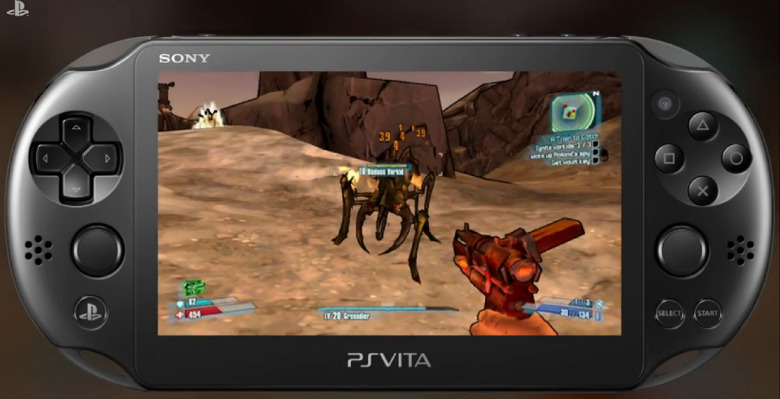 Borderlands fans who've waited patiently to play the game from their handheld shan't wait much longer: Sony has announced the upcoming launch of Borderlands 2 for the PlayStation Vita, something that will be kicked off with the availability of a Borderlands 2 Limited Edition PS Vita Bundle next month.
The announcement was made today on the company's blog, where Sony says it has been working diligently with Gearbox Software, Iron Galaxy Studio, and 2K "for a while now" to port Borderlands 2 for its latest handheld gaming console. Such a task has finally reached completion.
The Borderlands 2 Limited Edition PS Vita Bundle will hit shelves on May 6th, with the digital version of Borderlands 2 for PS Vita arriving soon after digitally in the PlayStation Store. Those who don't want to grab the bundle will need to wait a week longer, when the availability will roll out to retailers and digitally across the nation on May 13.
The Borderlands 2 Bundle will come with the slim WiFi model, offering 1GB of internal storage and the other perks of the latest hardware. There will also be an 8GB PS Vita memory card included alongside the game and handheld, with the price tag being pegged at $199.99 USD. There will also be six add-on packs for the game.
SOURCE: PlayStation Blog