PS Now finally comes to the PS Vita, God of War III in tow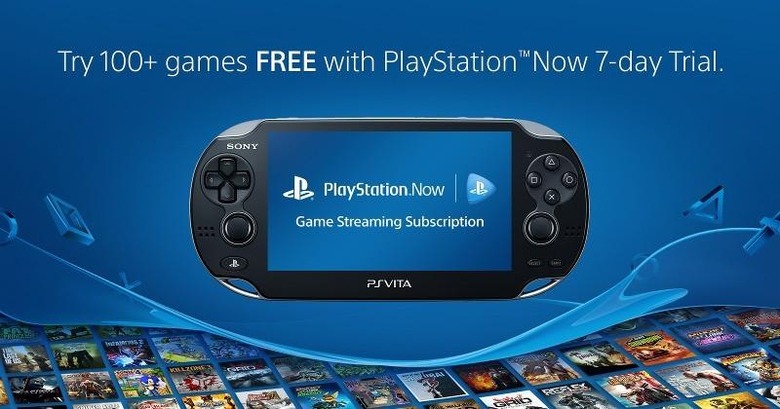 Sony is slowly, very slowly, but also very surely, expanding the coverage of its game streaming platform. Almost a month after it has flipped the switch for, rather ironically, some of Samsung's Smart TVs, Sony is now enabling PlayStation Now on its own portable and TV devices, namely, the PS Vita and the PS TV. Of course, it wouldn't be much fun if that's all that Sony has in store in its announcement. It has also expanded the lineup of games available on PS Now to include, among other things, the gory God of War III.
Not all PlayStation devices are created equal when it comes to PlayStation Now. That is, until today. With the PS Vita and TV now joining the fray, the list is almost all but complete, encompassing current gen, and previous gen in the case of the PS3, gaming consoles. And not just consoles, either. Sony has enabled PS Now for some of its latest line of Smart TVs, bringing both 2014 and 2015 models into the fold.
That said, all of these devices are still under the open beta and Sony has not yet indicated when that beta period will end. Of course, that's no cause for concern because there is no stop to the flow of new games being added to the PS Now catalog.
In this round, five games are joining the fun, chief among which is God of War III. The final installment of the popular action RPG title, God of War III puts an end to the blood and gore massacre of deities and all mythical creatures that Kratos set out to do. Or does it? If you're up for a more oriental type of action, Dynasty Warriors 8 is also on the list. MX vs. ATX Supercorss, Bomberman Ultra, and The Last Guy round off August's new selection of PS Now games.
Along with the more Netflix-like UI overhaul and the opening of its doors in the UK (also still in beta), this latest expansion of PS Now devices demonstrate that Sony is really betting big on the game streaming trend as the next evolution of gaming.
SOURCE: Sony