Prynt instant camera case now seeking crowdfunding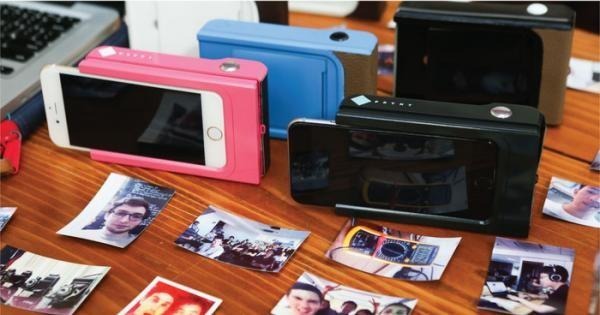 If you've been waiting for Prynt to actually become a real product, you might have to wait just a bit longer. The good news is that startup behind it is finally taking the first step by launching on Kickstarter. What is billed as the first instant camera case for both iPhone and Android is now asking the crowd to help fund its production. And judging by the amount they've raised in less than an hour, there are indeed many believers in this promise.
The appeal of Prynt is that you no longer need to buy a separate, dedicated camera just to get your Instax fix. What you have instead is a rather bulky case that is compatible with iPhones and Android smartphones, particularly Samsung's flagships. The size of the case means you won't be wearing it 24/7, but it still beats bringing a long a separate printer just for that purpose. Need a shot you want printed? Just slap on the case and you're good to go. Like Instax cameras and printers, there are no messy inks to deal with as it uses a special type of paper with ink already embedded, pretty much like ZINK technology.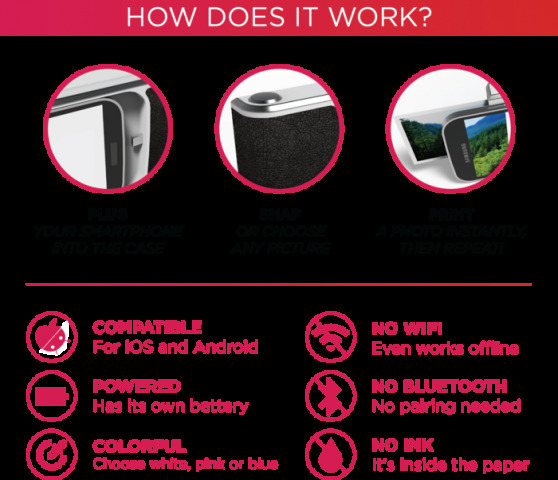 You're most likely to keep Prynt in your bag or on your desk when you don't need it and since it can print from photos already stored on your smartphone, you might be tempted not to use it at all except to print. However, there is a very special advantage to actually using Prynt and its app when taking your shot. You can opt to record a short video when you do and then choose which among the frames to print. Once printed, you can use the app to focus on the printed photo and get an Augmented Reality type of experience where the video is overlaid on top of the photo, Harry Potter style!
For now, Prynt is only compatible with the iPhone 5, 5s, 5c, and 6 and the Samsung Galaxy S4 and S5. They are planning on supporting more phones and sizes, but they will be limited to what can physically fit inside the dock. The good news is that those docks are actually modular and can be replaced with a different one, so supporting a new phone is pretty much just a matter of swapping out docks.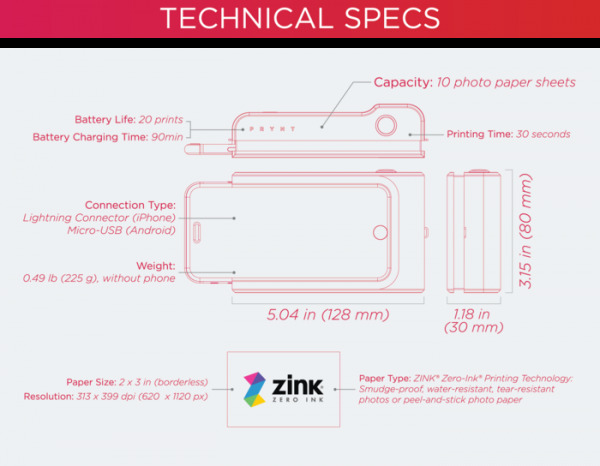 Prynt is now on Kickstarter asking for $50,000, but in just 33 minutes they managed to reach that goal. They are now almost sitting at $200,000 with 34 days to go. All the early bird tiers are gone though, so a regular $99 classic reward is left as the minimum to get your hand on one Prynt case.
SOURCE: Kickstarter