Prototype Edge Type LED backlight can reduce LCD size and thickness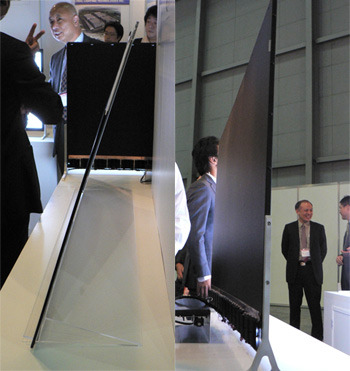 Most of the leading edge display technologies are pretty much synonymous with the Korean or Japanese electronics manufacturers. Not this time. Global Lighting Technologies, a Taiwanese company has came out with an edge type LED backlight unit with light sources located on the sides, which can help reduce the thickness of LCD panel significantly.
52-inch light guide plate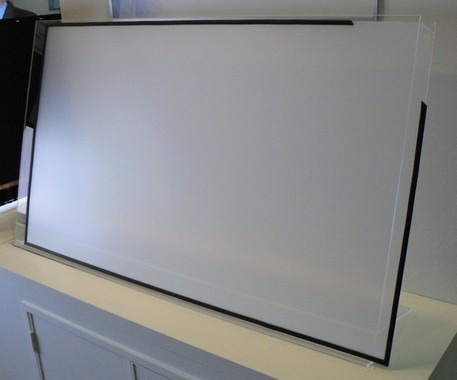 46-inch with light sources at bottom side, light output looks uniform to me.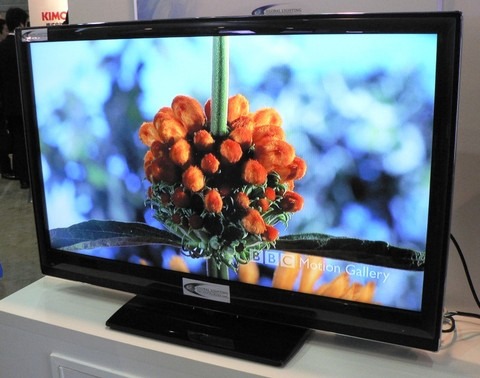 Traditional LED backlight units are located on the back of the panel and so do the electronic circuits and components that associate with it. By moving the LED light sources to the sides, the company is able to reduce the size and the thickness of an LED backlight LCD display.
Prototypes of the patented light-guide-plate designs and technologies displays were showcased at FPD International 2008. A light guide panel uses for a 52-inch LCD TV panel has only 1.5mm in thickness and weights at a mere 4.16 lbs. Two 46-inch type panels have much thicker profile but with improved luminance uniformity in comparison. One of the better models with higher brightness output will be developed for commercial uses next year.
46-inch LCD panel with 126 LED light sources at bottoms

5mm light guide panel, weights 19lb

6000 cd/m2 with 85% uniformity

100% NTSC color space.

46-inch LCD panel with 160 LED light sources, 80 each at tops and bottoms

weights 26.8lb

6400 cd/m2 with 85% uniformity

100% NTSC color space.
[via Nikkie]