ProtonCalendar fully encrypted calendar tool launches in beta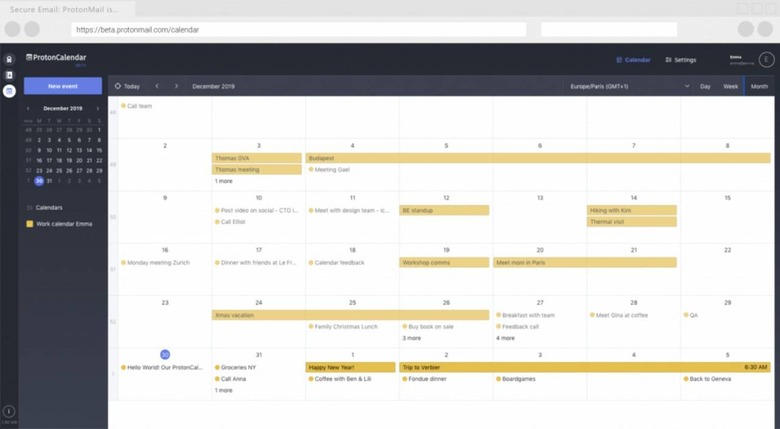 Proton, the company behind ProtonMail, has introduced a new encrypted product called ProtonCalendar. As its name suggests, this software offers users access to a calendar product not unlike the options offered by companies like Microsoft and Google. The big difference, however, is the end-to-end encryption support — ProtonCalendar is the first app of its kind to offer consumers this level of security in a calendar product.
Personal calendar apps are nothing new — in addition to the big options from major companies, the app stores are packed full of other alternatives offering a wide range of features. Some of these apps can work in tandem with a related email service, such as Google Calendar with Gmail, to automatically list the arrival of upcoming packages, appointments, and more.
These apps aren't terribly secure, however, at least from the perspective of people who are really interested in keeping their details private. That's where ProtonCalendar comes in. This new app has launched as a beta that works with the ProtonMail Version 4.0 email service. Users can access the calendar beta by logging into their ProtonMail account.
The calendar icon appears in the left-hand menu within ProtonMail; the company says users will need to refresh the page if they don't see the icon appear. Proton says its calendar service encrypts the locations, title, participants, description, and title of events entered in ProtonCalendar.
The information remains encrypted when it is on Proton's servers, helping protect the user from hackers and other issues. The company says users have been heavily requesting the launch of an encrypted calendar product. Looking to the future, Proton says it is preparing to launch ProtonDrive, a cloud service for storing and sharing documents.