Promise SmartStor NS4600 and DS4300 announced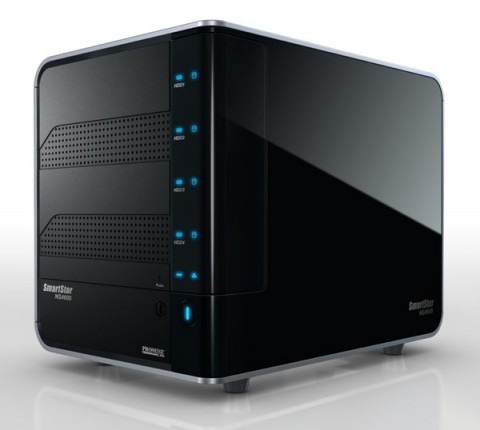 If you've just been itching to get your hands on some new storage then you're going to love these latest offerings from Promise. The SmartStor NS4600 and DS4300 provide for up to four drive RAID 5 storage. Saying these provide plenty of storage space is an understatement.
The NS4600 offers NAS and media server capabilities and makes it possible to play iPhone-friendly video. It has iTunes Digital Media Server support plus SmartNAVI for getting at all of your media from a web browser. Other features include Remote Access Media Center, which makes it possible to access media from anywhere and Apple Time Machine Support.
The NS4600 can also connect to your network by means of a gigabit Ethernet connection and can host eSATA and USB 2.0. You can get this model for $500 without any drives in it. The DS4300 is of a much simpler sort and is easier to set up thanks to One Touch Configuration. It will cost under $400 and both will be available around the middle of May.
[via Engadget]