Project Tango Tablet Teardown teams iFixit up with Google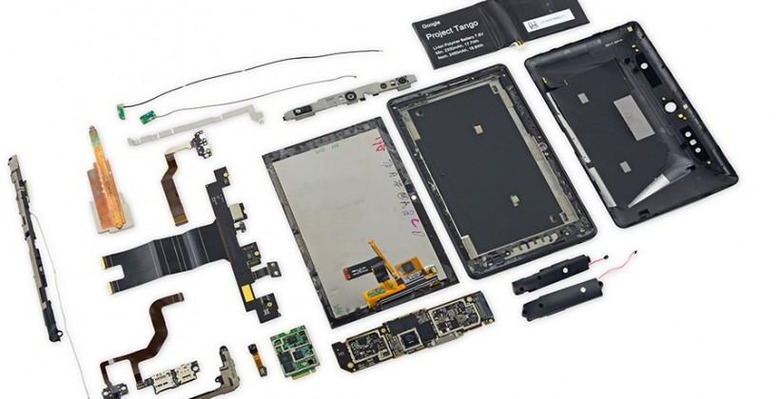 This week the folks at iFixit have begun their teardown of the Google-made Project Tango Tablet. This tablet is one piece of the environment of devices made by Google to create 3D maps of our world, this device making it happen in the platform's largest form factor.
This device work with a 7-inch display with 1920 x 1200 (323ppi) pixels across its face. Inside is a 2.3GHz NVIDIA Tegra K1 processor – that's the same as the NVIDIA SHIELD Tablet, mind you. There's 4GB of RAM and 128GB of internal storage as well as a microSD card slot for more.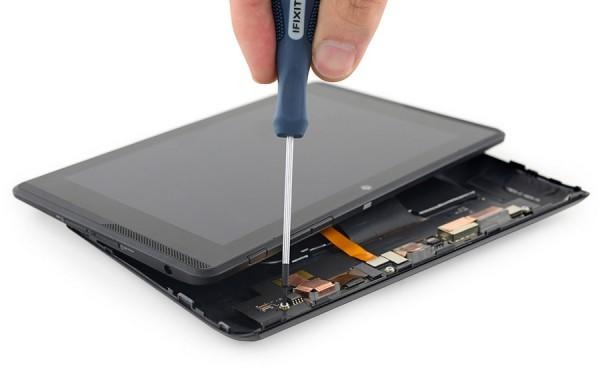 The front of this device works with a "120 degree front-facing camera" while the back has two cameras. The back's 4MP RGB-IR camera sits alongside a 170-degree motion tracking camera.
Fun Fact: the registry number of this device is NX-74751, the same number as assigned to the USS Yellowstone. The USS Yellowstone is a ship from Star Trek: Voyager, from an episode with an alternate timeline, the only timeline in which this ship exists. The Google code-name for this tablet is also Yellowstone.

Google includes a note in the teardown for the camera specifically, stating, "We also use the unique design to guide the fingers away from the camera." Google continues, "Given that we use the cameras for unique user experiences, it may not be obvious to the user that they are blocking them like you would when using a picture taking app."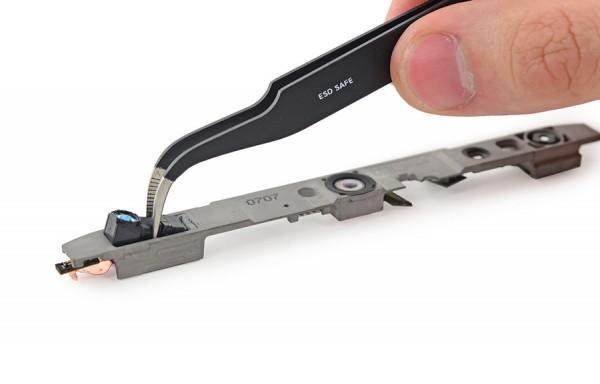 Google also makes a note about the STMicroelectronics STM32L151QD Ultra-low-power ARM Cortex-M3 MCU inside. This device, says Google, is used as "a sensor hub for accurate time-stamping of camera captures."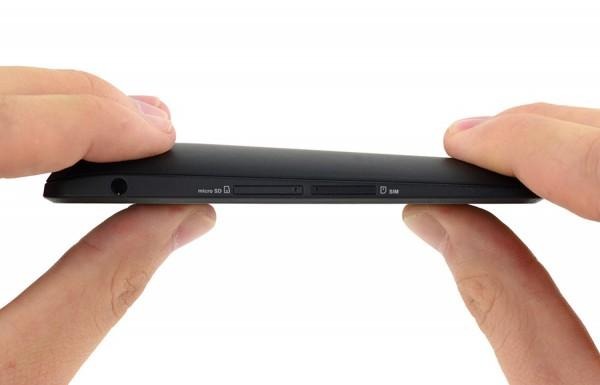 The microSD card slot works with a paperclip-actuated tray, generally only seen in SIM card slots. Google notes that this was an idea from Speck Design, an engineering design firm that worked directly with Google's ATAP to build this device.
In the end, this device scores an iFixit repairability score of 4 out of 10, 10 being the easiest to repair. Not super great, but certainly not unexpected since this isn't a device consumers will have their hands on any time soon.