Project Tango tablet now available to everyone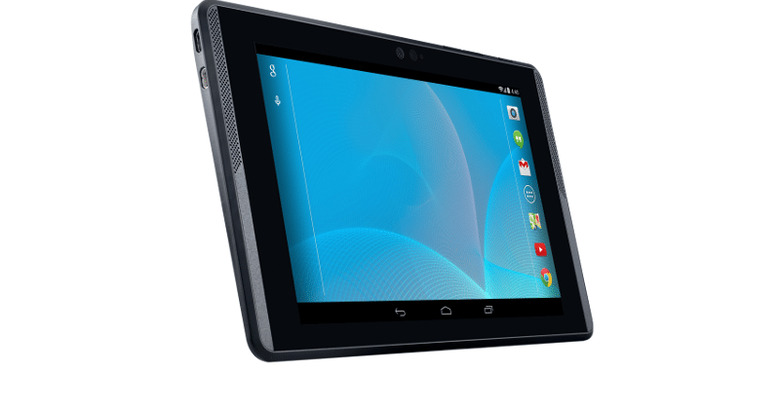 Google I/O starts in less than a day but Google is still doing some strange spring cleaning, so to speak. It has just opened up its "experimental" Project Tango tablet to everyone, allowing anyone to buy the powerful yet odd mobile device without the need for any invite. That is, of course, if you have the money to spare, as the device does still cost a hefty $512. Which isn't really bad, considering that it was originally priced at $1024 (geeks probably love those numbers) up until last month.
Project Tango is definitely no consumer device. In fact, despite its broad availability, it is still labeled as a Tablet Development Kit. The suite of cameras and sensors that help give the tablet a "human's perspective" of the 3D world around it definitely supports that fact. And Google has been selling, or at least pushing, the tablet to researchers, tinkerers, and hackers almost exclusively. Until now, that is.
After all, the tablet does have the makings of a drool-worthy consumer device nonetheless. Who could refuse a Tegra K1 processor, even if it's not the latest NVIDIA Tegra X1. 4 GB of RAM is something you'll rarely see in any mobile device. And 128 GB of storage is also something quite rare. All of these packed in a 7-inch tablet with a high 1920x1200 resolution display.
The timing of this move, however, is quite suspect. Google I/O is about to start, and the conference is usually filled with new revelations and announcements, including some new devices which may or may not be given for free. So perhaps it's best to wait and see, especially if there will be another price drop soon.
We do see Google putting an emphasis on Virtual Reality and 3D, and we can expect that the Project Tango tablet will be one of the tools to make all of that possible.