Project Rap Rabbit is a new music game from PaRappa & Gitaroo Man creators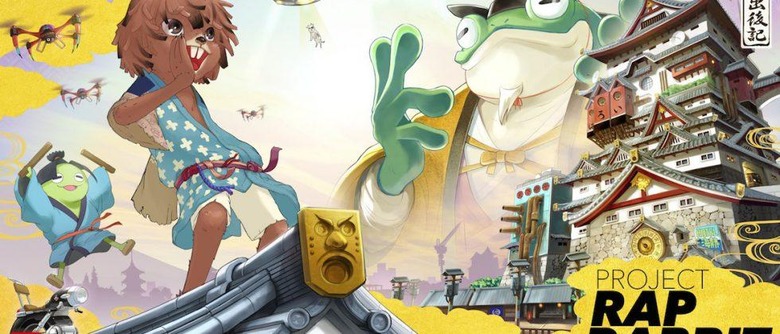 When it comes to music rhythm video games, the genre can pretty much be traced back to a single title: the highly acclaimed PaRappa the Rapper for the original PlayStation. In the years that followed came the just as influential cult hit Gitaroo Man for the PS2. Now, many years later, the creators of these two games have announced they're teaming up to make a brand-new title called Project Rap Rabbit.PaRappa creator Masaya Matsuura and Gitaroo Man creator Keiichi Yano made the announcement by releasing a brief teaser trailer. The pair didn't reveal many details other than describing Project Rap Rabbit as a "new story-driven, rhythm-action adventure," and promising that more info would be "coming soon."
The brief clip features a rabbit and giant frog, paired with a hip-hop inspired beat and artwork of historic Japan with modern items like UFOs and drones. There's no word on a release date, sadly, or mention of what platforms the game will be coming to (although the PS4 does seem like a safe bet).
Project Rap Rabbit is being developed in cooperation with both creators' studios, Matsuura's NanaOn-Sha and Yano's iNiS. So far it sounds like something fans of music rhythm games, or just creative titles in general, should look forward to.
SOURCE Project Rap Rabbit