Project ONE: SlashGear interviews AMG Head Tobias Moers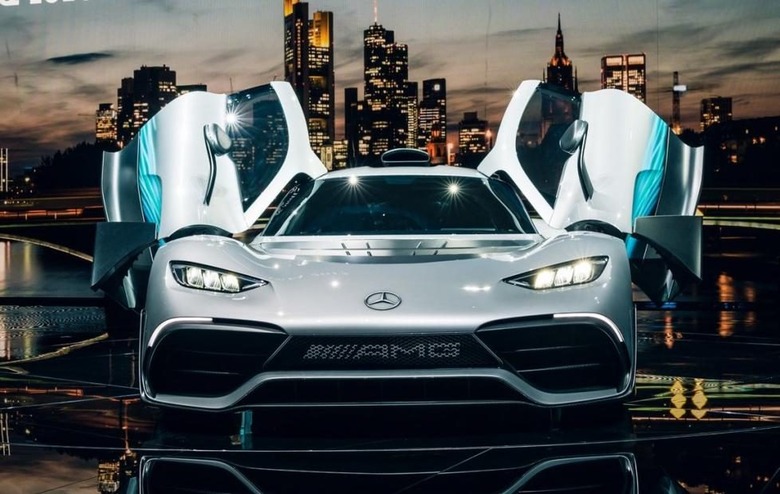 Almost all car makers have made promises about putting a street-legal race car on the road, by which they really mean a road car with race car power and speed. AMG, on the other hand, intends to put a literal one in consumer's hands. At least that was the big splash it made in Frankfurt last September when it unveiled the Project ONE hypercar, which not only leave other road cars in its dust but even looked like an F1 speed demon. At the North America International Auto Show (NAIAS), Vincent Nguyen, SlashGear's Editor-in-Chief got a chance to sit with Tobias Moers, Chief Executive of AMG, to get his insight on Project ONE, electrifying the future, and, of course, the MBUX.SlashGear: There's a good length of time since it [Project ONE] was introduced. What's it like so far with the feedback? There was a lot of excitement out of the announcement. There's some time has passed, do you still feel the excitement?Tobias Moers: We're working on it. It was not the final car we showed off in Frankfurt. Frankfurt was huge excitement regarding the brand. So now it's back to zero, so we're working on it.SlashGear: What are some aspects that you were working on?Tobias Moers: We're bringing the first car together, that's coming up. Then we hit the tracks in two to three weeks.SlashGear: Stepping back a bit, can you talk about the vision of Project ONE? What was the idea behind it?Tobias Moers: I never thought AMG was at the level to make a hypercar. I get approached by customers, "When are you going to do that? You should do something like that." What we owned at that time was the Formula GT, and a year after that I started thinking about the hypercar. It was very clear that it's not going to be another "me too" V8, V12, whatever because there's enough in the market. I did have a clear vision of the future of performance, and it's going to be electrified. Because it is a gain of everything. Increases performance, increases efficiency, downsize weight.SlashGear: Coming back now, what are the some of the specifics that you would either investigate deeper or expand your understanding?Tobias Moers: There's nothing happening that I didn't expect, but it needs more time sometimes. We are back in schedule now, with the first drivable in end of January, beginning of February.SlashGear: A little bit further down the line, is electrification a good path you see AMG going into as well?Tobias Moers: I think in the performance segment, electrification is a very important key for success in the future. You get almost everything. You have huge benefits on efficiency and you have huge benefits in performance.SlashGear: Moving to SUV segment, now that the GLC63 is out, do you think it's the right decision for the AMG line?Tobias Moers: The customer gives out the answer: Yes. We just recently increased capacity in production so it's more than good. The sales numbers last year show really the success. This gives us more visibility, more presence in the market.SlashGear: Do you think the MBUX (unveiled at CES 2018) is too digitized for the AMG line?Tobias Moers: No. It gives us additional possibilities. It needs a lot of creativity to figure out how it works. It depends on the segment. In a sports car like GT, you'll like analog-driven cars. But in the meantime, our customers' expectations is we should provide them both modes. The best choice is having different modes, different styles, different possibilities. And digitalization gives us the key for doing so.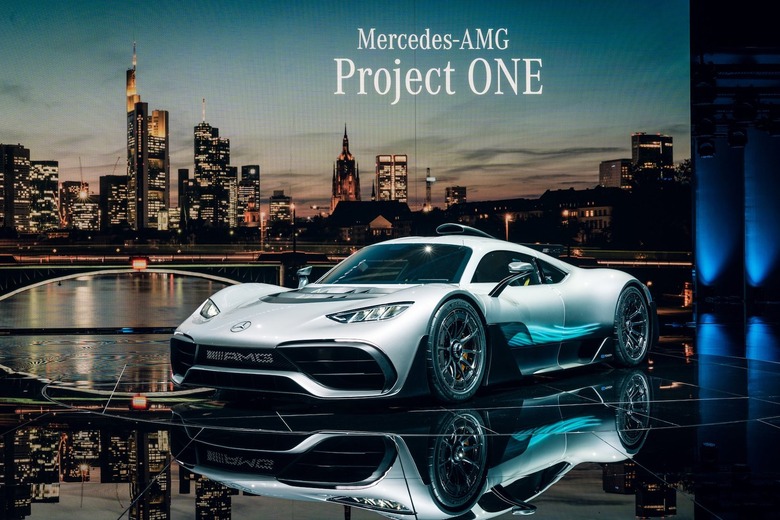 AMG definitely has a long road ahead of it. It has just broken into the SUV market, considered to be where the future is at in consumer cars. Its Project ONE is also an ambitious undertaking that has yet to be tested, both in the market but, more importantly, first on the tracks. The latter happens in just a few weeks and car enthusiasts will definitely be all eyes on the first test runs. Interested buyers, on the other hand, will have to wait next year at the earliest.