Mercedes-Benz MBUX infotainment system a 'revolution' with AI, natural language, and more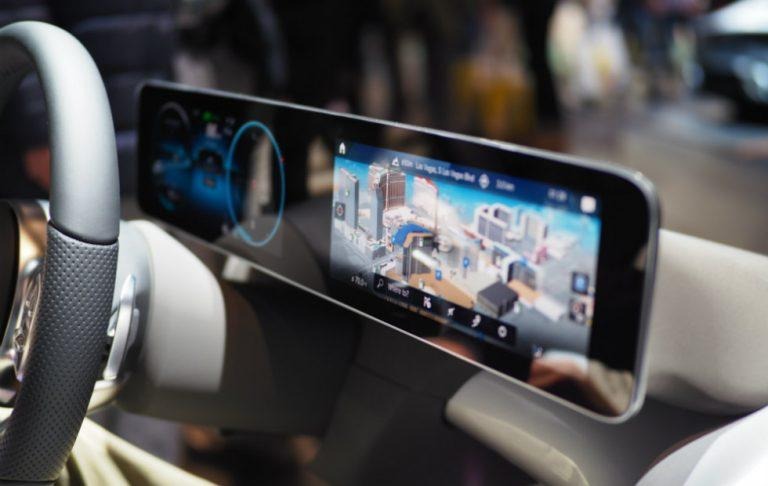 Mercedes has unveiled the Mercedes-Benz User Experience (MBUX), its completely new infotainment platform, at CES 2018, where we got an in-depth look at the technology. The MBUX system will be included as standard equipment in the maker's upcoming A-Class, it announced. Among other things, MBUX offers an intuitive OS and advanced features made possible via artificial intelligence.
Mercedes-Benz called its MBUX system a "revolution" during its unveiling at CES today, explaining that the platform gives "the best graphics and performance," as well as natural language processing (NLP) so that drivers can have the "best conversation you've ever had with a car." Natural language processing, of course, allows the user to interact with the system using phrases akin to those they'd use with a fellow human, but Mercedes has taken this to a new level.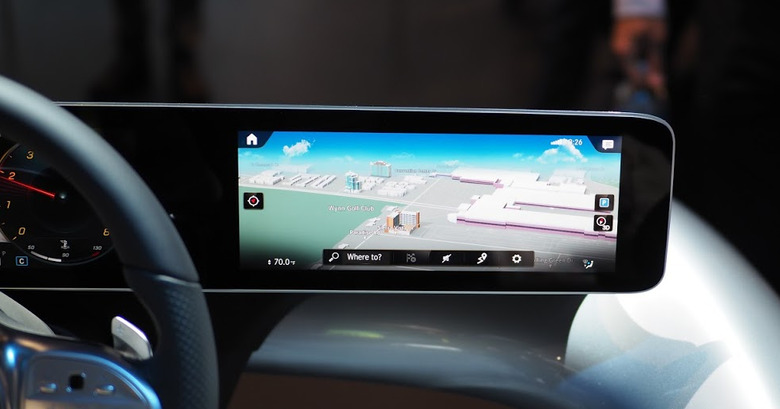 Daimler AG Chief Design Officer Gorden Wagener said, when talking about the system, "Our new MBUX is incredibly intelligent and tailored to your needs." The user experience is as much of an emotional experience as it is a tech one, he explained, utilizing animations, 3D spaces, and glossy materials for the purpose of "user delight."
Interactions are natural and visualizations are self-explanatory thanks in part to the system's 3D operating system. Users scroll horizontally and vertically, but there's also a third dimension for access to deeper menu layers. Users can explore car functions via a real-time 3D vehicle render, as well, which shows any given function in action on the display.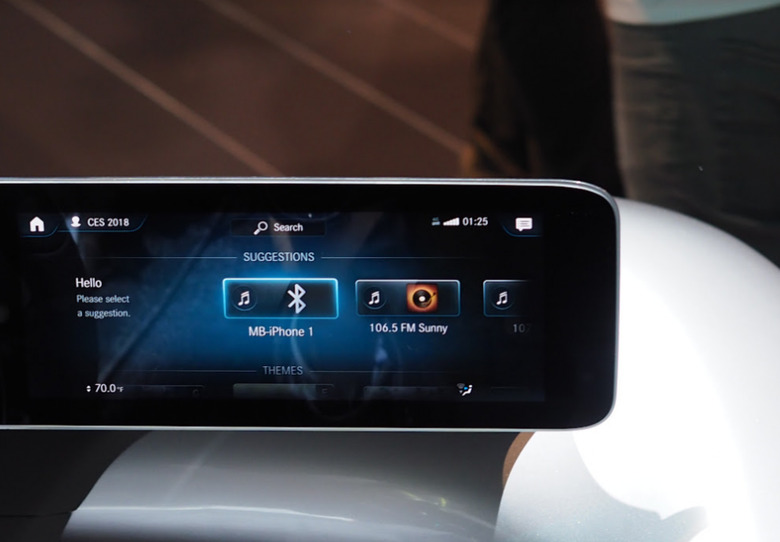 The instrument cluster is similar, featuring the same glossy and clean design while all needed content is integrated into the cluster. Users have control over the instrument cluster's three different zones, choosing what each of them will display to best suit their needs.
For example, a user can choose a simple, clean mode that shows only essential information. Those who desire more can add more detailed info and data to round out the driving experience. MBUX features a silent mode for times you need a clean, simple presentation. For other times, though, MBUX has an entirely different user experience, one that presents access to a load of functions (phone, radio, etc), all with the same clean interface.
The platform isn't just a pretty facade, though. Intelligence is at the heart of MBUX, which features an intelligent learning system thanks to artificial intelligence. The system can adapt to the needs up customers, including personalized settings, comfort features, audio settings, and more. The user merely speaks their request and the system responds.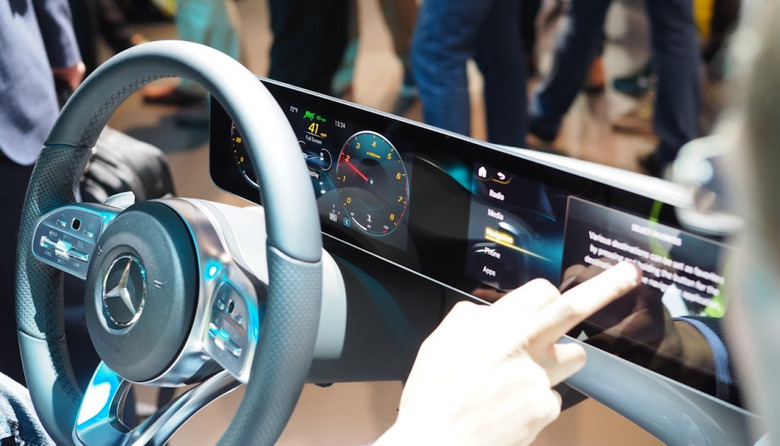 Control is also possible via a touchscreen and touchpads, in addition to the speech control. The tech runs "almost unnoticed in the background," Daimler explains. MBUX revolves around the latest and greatest hardware to ensure complaints found with other infotainment systems, such as lag, aren't an issue. This includes the use of the NVIDIA Parker 128 chip, a 4-core CPU, 8GB DDR4 RAM, and 256 CUDA Cores. Secure over-the-air updates ensure the system is always up to date.
Daimler boasts that MBUX's intelligence foundation learns from the user's habits and uses that to predict the future, in a sense. It can learn to play the right playlist for the right moment, who you're likely to call at any given moment, which places you're more interested in visiting, and more.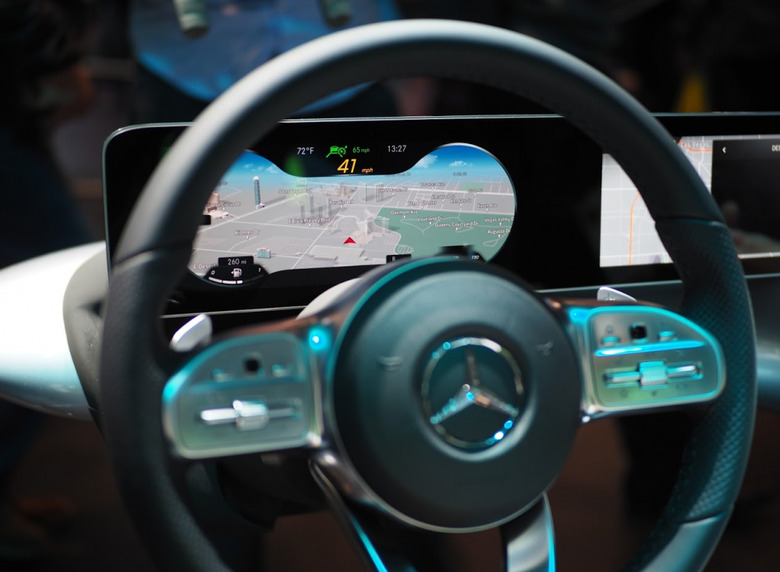 The company says that its natural language processing technology is "at a level unmatched by even the most sophisticated systems available on the market." This means being able to state things in a way that requires the system to understand the larger context behind your question or request.
The example given was asking MBUX whether you can wear flip-flops tomorrow; the system intelligently knows that what you're asking is, "Will the weather be appropriate for this kind of footwear?" The NLP system supports 23 different languages.
The system also supports some third-party apps like Trip Advisor and Yelp. There's Google Home and Alexa for smart home control, plus support for smartwatches for door-to-door navigation. Users also have access to global search for getting access to all potential relevant info related to a keyword, including destinations, phone numbers, and more, eliminating the need to search through sub-menus.
Like what you see? Vincent Nguyen is on location with Mercedes at CES 2018 and will have first hand experience in the A-Class, which the MBUX will launch on. Stay tuned for SlashGear's first hands-on!