Project CARS delayed until March to avoid holiday season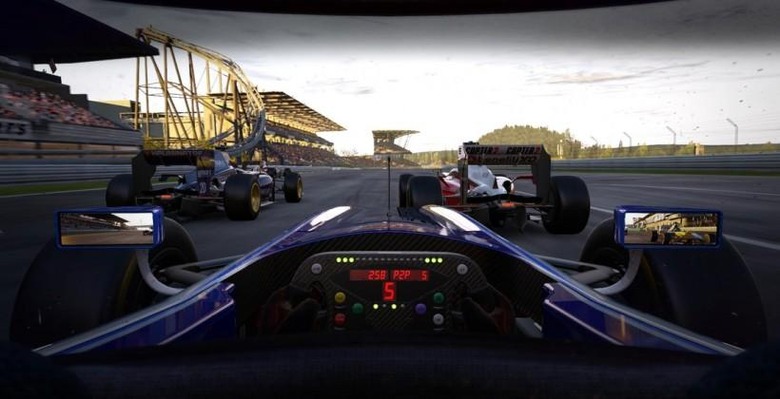 In a move that most major game studios would consider madness, the team at Slightly Mad Studios have delayed their game well past the end-of-year holiday season. Instead of releasing the game when everyone is buying massive amounts of gifts for their gift-giving friends, children, and associates, this game will be delayed. No longer a November 18th, 2014 release, Project CARS will be released on the 17th of March, 2015. While Slightly Mad Studios suggests it's not only because of the holiday season schedules of other major studios that they've moved, that certainly is part of it.
The first release on this move came in the early hours of October 17th (the day of this article's publication) via Twitter, where the official Project CARS Twitter account made the announcement. "The release date of Project CARS has now moved a few months to March 17th in the US, and March 20th across Europe." This release was joined by a statement released by Slightly Made Studios.
"Whilst a tough decision to make, the change in release date allows the game the greatest chance of success and visibility," suggested Ian Bell, Head of Studio at Slightly Mad Studios, "and the opportunity to polish the game even further to the high standards that both ourselves and our community demand and expect. We're eager for you all to see what we've been working on in just a few months."
For those of you still setting your calendars for the release, Project CARS will be released for Xbox One, PlayStation 4, and PC on the 17th of March, 2015 in North America. The Wii U release date is currently unknown.