Who needs a fake man made of hay when you can scare birds away with an autonomous drone? The new ProHawk UAV from Bird-X imitates birds of prey to scare away lesser birds, keeping them away from farmers' crops or other places where groups of birds aren't welcome. Officially called a "bird control drone," the ProHawk UAV is said to be the first of its kind with a self-operating GPS-based flight feature.
The drone scares away birds by imitating their predators via a sonic sound unit. Recordings of predator and distress cries are played as the UAV flies around, spooking birds and keeping them from getting close. When set according to a GPS flight path, the drone will fly itself in a specific area, no operator necessary.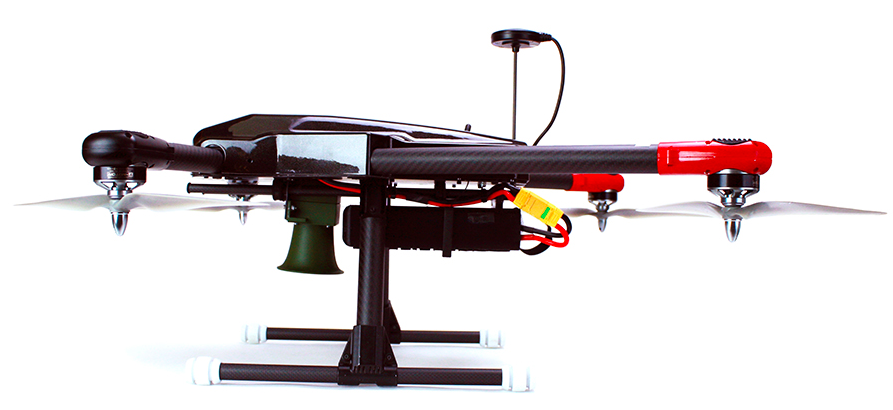 The drone is made from carbon fiber for a light weight coupled with durability. There's a camera for recording video or live streaming it to someone on the ground. Software is included with the drone for controlling it; through this, operators can set "waypoints" the drone needs to fly to, and can pre-program a flight path the drone will follow until changed.
Bird-X doesn't go into too many details other than that, such as flight time and weight, instead requiring those who are interested to contact the company for details. The ProHawk UAV is available now through the company. Be sure to check out the timeline below for more drone news!