Production Pininfarnia Ferrari Sergio shares engine with 458 Speciale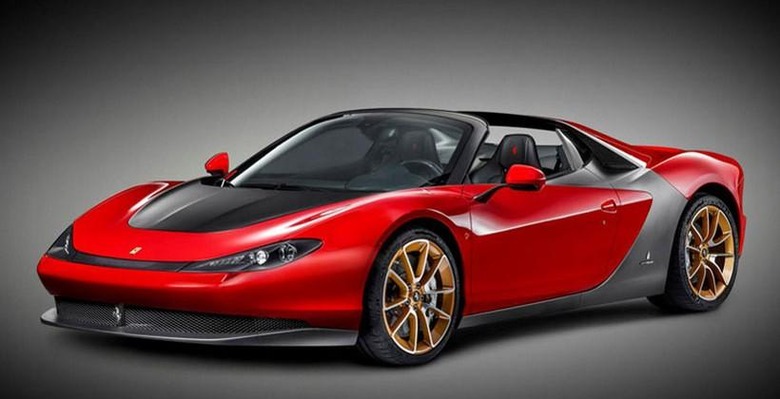 A new Ferrari is something for fans of the prancing horse to get excited about. The official production version of the Pininfarina Ferrari Sergio has been unveiled and while it looks much like the concept car that was seen in 2013, it has gained features to make it street legal, such as a windshield and improved exhaust system.
The first of the Sergio production cars was delivered to its new owner in Abu Dhabi last week and will be part of the royal collection. The body of the Sergio has been tweaked slightly compared to the concept car to make the production version meet with the hard points of the Ferrari 458 Spider donor car that is used.
The finished product is a very attractive Ferrari that looks like a modern version of the Ferrari 308 enough to me that I expect to see Tom Selleck standing beside the car. The engine in the Sergio is the same Ferrari V8 used in the 458 Speciale and the performance is claimed to be the same.
The Sergio can reach 0-62mph in 3 seconds. One mystery about the Sergio is how much it actually costs. Ferrari is mum on pricing, but rumors peg the cost of owning a Sergio at £2.5m. Ferrari will build six examples and they are all sold.
SOURCE: Carmagazine