Princess Leia 'slave' bikini auctioned for $96K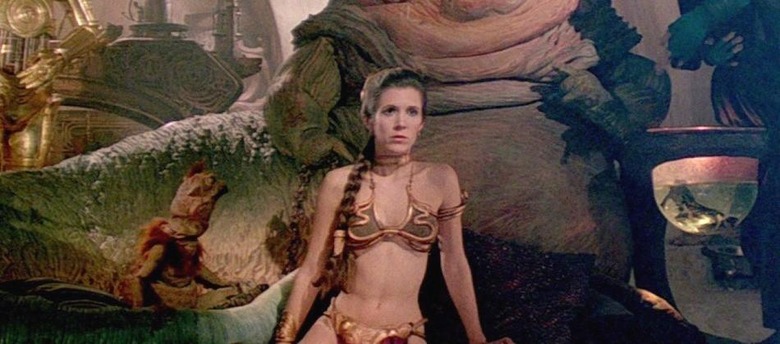 It's no surprise that an authentic prop or costume from the original Star Wars trilogy sells for a high price during an auction. In the latest case, it was the gold bikini worn by Princess Leia when she was enslaved to Jabba the Hutt in Return of the Jedi, and the lucky bidder won it for $96,000. The costume, which was to be used by actress Carrie Fisher, was sold through the auction house Profiles in History on October 1st.
While the bikini that was auctioned wasn't the one worn in the movie, it is officially labeled as "set used." The costume had been delivered to the set to be used, but had to be sent back due to sizing issues because Fisher had lost weight during filming.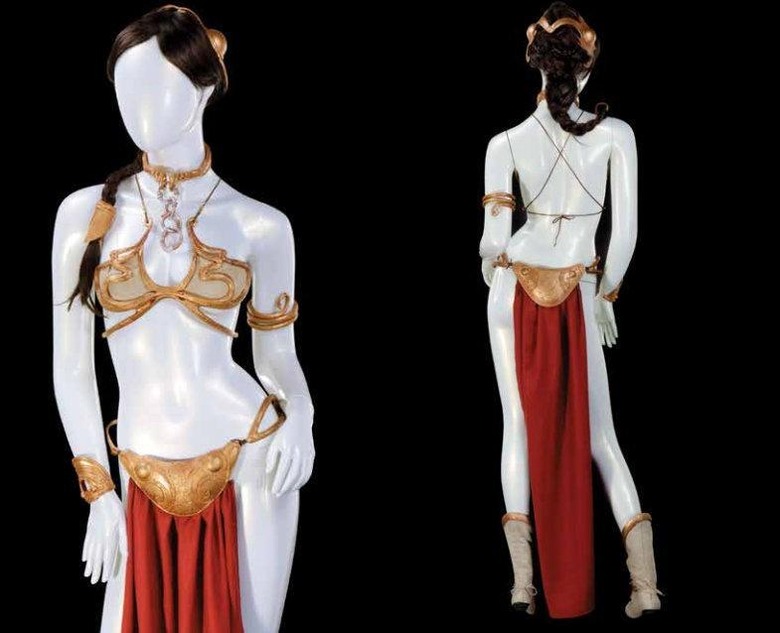 The costume is described as being made from urethane rubber that was painted gold. The bidding started at $80,000 and it was expected to go as high as $120,000. The winning bidder, which hasn't been revealed, also gets a certificate of authenticity from Industrial Light and Magic, along with production slides from the film, design sketches, and photos.
The Hollywood-themed auction also featured a number of props and items from other big movies, including more from Star Wars. There were R2-D2's eyes, used in A New Hope, as well as a miniature replica of Princess Leia's blockade runner ship, which sold for an astounding $450,000.
SOURCE Invaluable
VIA Mashable