'Pride and Prejudice and Zombies' movie to arrive in early 2016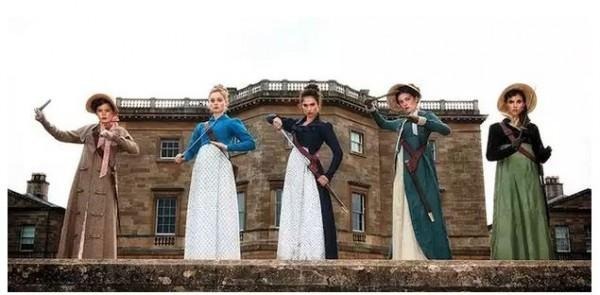 A handful of years ago, a rehashed version of "Pride and Prejudice" was released called Pride and Prejudice and Zombies, and as you'd expect given the title, it incorporates the undead into the storyline. The book was released back in 2009, and fans have been pushing for a movie edition. With zombies (again) enjoying the popular spotlight, it is no surprise that now seems like as good a time as any, and news of an official movie in the pipeline has surfaced. The flick will be hitting theaters in early 2016.Pride and Prejudice and Zombies is a new rendition of the classic novel; it was written by Seth Grahame-Smith, and is hailed as an "expanded" version of Jane Austen's own work. In this case, a plague in Meryton has brought the dead back to life, and heroine Elizabeth Bennet has decided to wipe them out...and she's also become distracted by Mr. Darcy.
The movie version will be arriving in theaters on February 19, 2016, and it'll be starring Lily James as Elizabeth, Ellie Bamber as Lydia, Bella Heathcote as Jane, Suki Waterhouse, and Millie Brady as Mary as the ladies of the film. Joining them will be Sam Riley of Maleficent as the arrogant Mr. Darcy.
Likewise, Matt Smith from Doctor Who will be playing as Mr. Collins and Jack Huston from Boardwalk Empire will be playing as Wickham. Hit up the timeline below for other recent movie and entertainment news!
SOURCE: Coming Soon