Prestigio Data Safe II - it looks pretty, but how does it work?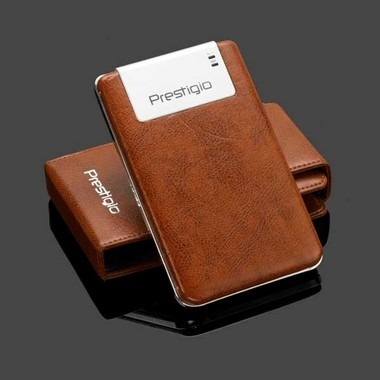 Its an external hard drive that is covered in leather. That means that no one that is a card carrying member of PETA or any Vegan organizations are going to be carrying one.
It measures in at 62x101x12 millimeters and weighs a mere 110 grams. It has a 4200RPM drive inside with a 2MB cache and comes with Prestigio's backup software.
Word is the drive works with any OS as long as you have it formatted in FAT32. there are 80GB and 160GB models that go for $110 and $160 respectively, so, if file transfer speed is less of a concern than fashion for you, this is the drive for you.
[via UberReview]