Takeout meals are convenient, particularly after a long day spent working, but they're often not very healthy, and it can be difficult to track calories. The solution is making a meal at home and packing it, but two common complaints are associated with this: poor cooking skills and self-consciousness when toting around a lunchbox. Prepd Pack aims to be the solution to both troubles, offering a smart way to eat healthy combined with an attractive grown-up design.
Prepd Pack features a light wood exterior wrapping an exterior shell. Inside are containers designed to work as modular elements for the overall system. Different containers can be mixed and matched based on that day's meal, can be removed for cleaning and eating, and can be stored individually in a fridge. There's magnetic cutlery that attaches inside.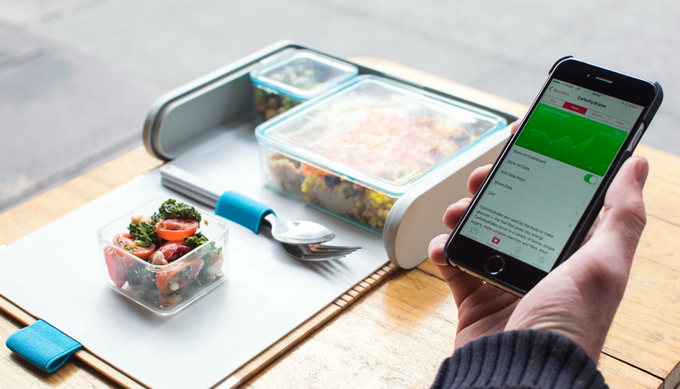 Joining the lunchbox is a mobile app for planning meals ahead of time. The recipes were created in partnership with nutritionists and chefs, according to Prepd, and they were designed specifically to fit inside of the containers. The app generates shopping lists based on meals, and is available for both Android and iOS.
Prepd, the company behind the lunchbox, has far exceeded its $25,000 goal on Kickstarter with more than a quarter million in funds raised and a full month remaining. Those interested can pledge $50 USD for a single Prepd case, cutlery, and a set of containers. Shipping to backers is estimated to start this upcoming June.
SOURCE: Kickstarter