Pre-Pay Virgin Mobile MiFi Due June 28th

Virgin Mobile USA are preparing to launch their first MiFi device, seemingly the same Novatel Wireless 2200 model as offered by Sprint and Verizon, only available for the first time in the US on a pre-pay contract.  Spotted by GearLog at a recent Best Buy preview event, the Virgin MiFi will apparently be priced at $149 for the unit itself – contract free – and then data allowance added to it by credit, debit or Virgin top-up card.
The Virgin MiFi will use Sprint's EVDO Rev.A network, and share the 3G connection with up to five WiFi-connected clients.  The MVNO's rates range from $10 for 100MB to $60 for 5GB, with various tiers in-between, and the length for which the data is valid depends on the amount you top-up.
Battery life is estimated at 4hrs, which is in line with the Sprint and Verizon versions.  According to Virgin Mobile, the MiFi will go on sale at Best Buy, Radio Shack and via their online store from June 28th 2010.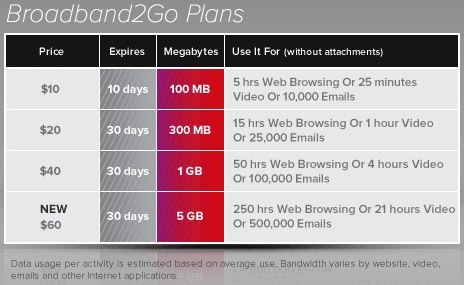 [via PhoneMag]