Pre-order your Nexus 9 from Google, Best Buy, or HTC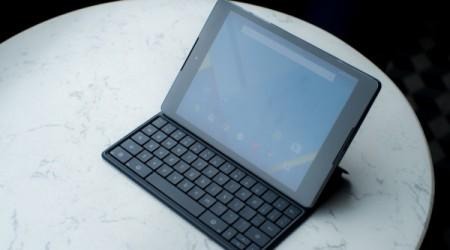 Ready for the Nexus 9? Google's answer to the iPad mini is now available for pre-order! Branded as one "for mover's and makers", the Nexus 9 has arrived on the Play Store, with all options listed. The full compliment of official accessories — the keyboard folio and various "origami" stands — are also listed, but are noted as "coming soon". If you're not interested in add-ons, you might be able to find the Nexus 9 you want, but some options are missing.
For instance, in our testing , the 16GB "sand" color was unavailable — but the 32GB option was ready for purchase. The tablet comes in "Indigo Black" and "Lunar White", too. Neither of those color options seems to be missing.
You might be able to pick up a sand Nexus 9 from HTC, though, as they're also selling their tablet directly. Best Buy is also selling the tablet, so if you're unable to buy it directly from Google — try either (or both) of those sources.
If you're wondering which tablet to buy this Fall,
we've run down the main players
in the small-ish tablet field. We suggest you check it out if you're on the fence between an iPad mini 3 and Nexus 9.
The Nexus 9 retails for $399 in a 16GB scheme, and is $479 for the 32GB option. Available options ship in 2-3 weeks from the Play Store, and hold a similar timeframe via other retailers, too.
Via:
,