Pre Community relaunch: say hello to My Pre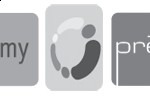 We kick off the new week with a little network news.  In the run-up to the Palm Pre launch, SlashGear's sibling-site Pre Community has rebranded to My Pre.  There'll still be the same community, same high-quality content and editorials, but with a new, personable perspective on making the most of what Palm's super-smartphone has to offer.
There's certainly no shortage of content over at My Pre: the site was the first to offer a full 26-minute demo video of the Palm Pre in action, together with the news that the first ever sighting of GSM Pre handsets were using the Vodafone data network.  Coming up, there are some exclusive Pre webcasts, which My Pre will be bringing all the juiciest details from.
You can find My Pre at http://mypre.com/  The forum is free to sign up too, and there's both RSS and a Twitter feed to keep up to date whether you're at home, in the office or on the move.