PowerUp Is A Charging And Sync Hub For MacBooks And More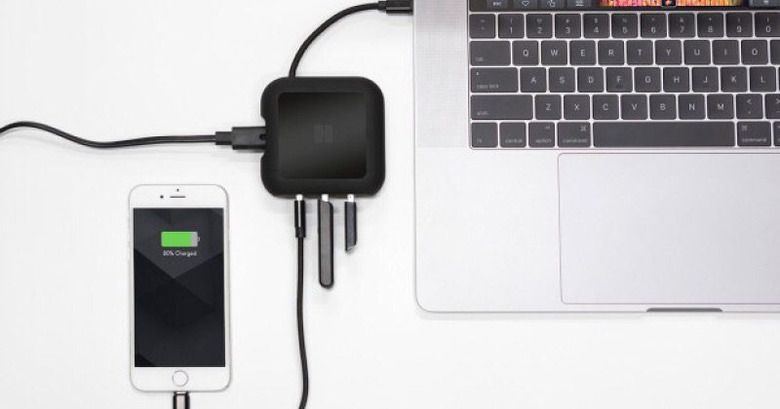 The adoption of USB-C is a double-edged sword. On the one hand, it tries to fulfill the promise of one connector to rule them all. On the other hand, as Apple demonstrated, that sometimes meant dramatically reducing the amount of ports available. This, however, has created a golden opportunity for accessory makers to offer innovative products to fill in the gap. Like this PowerUp on Indiegogo that promises to reduce your chargers to exactly one.
PowerUp doesn't replace your MacBook charger. It does, however, try to replace all other chargers. In its most basic mode, it sits in between the MacBook and its own USB-C charger. What happens in between, however, is where PowerUp's appeal lies.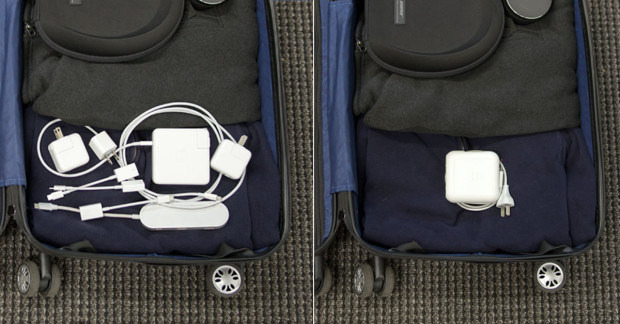 It removes the need for users to bring a charger for each and every device. It also removes the need to bring multi-socket extension cords. The PowerUp has three, regular USB type A ports that you can use to power up those other devices using only one power source: the MacBook charger. Once you're charging the MacBook itself, you can use its USB-C plug to charge some other USB-C device, like many new smartphones these days.
But the PowerUp isn't just for charging either. Those USB ports? They can be used for syncing data as well. Yep, it's also a USB hub where you can plug in USB flash drives to give your MacBook some extra space. This is especially beneficial to the 12.9 MacBook that only has one and only one port (other than the headphone jack). And since the hub itself can be powered, that could take care of external drives that normally don't work with non-powered USB hubs.
PowerUp proposes replacing your jumble of cables and precious set of chargers, which it claims amounts to more than $200, with a single charging and sync hub that costs only $79. At least, that's the deal being offered on Indiegogo, which will ship in July if no production hiccups occur. It should be noted that the PowerUp was specifically designed with USB-C MacBooks and MacBook Pros in mind and with a 60 W cap. Compatibility with PCs and other USB-C devices are not assured.
VIA: Indiegogo