PowerSkin PoP'n Review: Apple Certified iPhone 5 Battery Coolness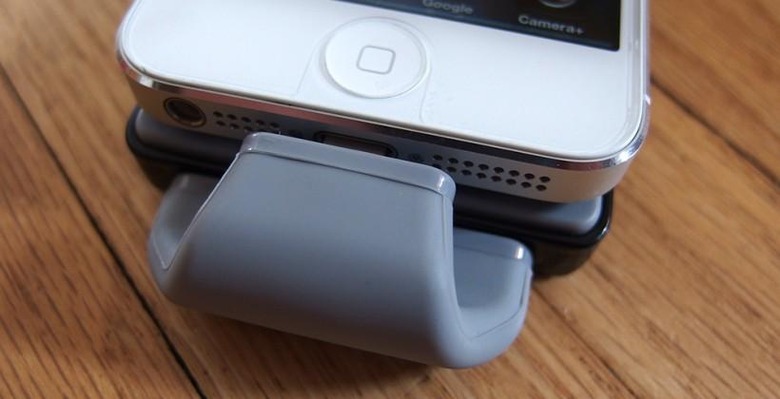 It's high time you got some external battery solutions for that brand new iPhone 5, isn't it? Why not have a peek at this fancy little monster from PoP'n, brand new to the market this week and ready for action with Apple-Certified Lightning connection for your current-gen Apple products. Of course it's made specifically for the iPhone 5, so we'll be having a peek at that first – but note that this battery pack comes in different iterations as well: microUSB being one of them.
In the future you'll see this device with HTC-compatible microUSB connectors as well as Apple 30-pin connectors for iPhone and iPods and iPads before this current generation, but for now, it's all about microUSB for everyone else and Lightning for the iPhone 5. With this device you'll find an extremely light and smooth battery pack with a rubbery, flexible bottom tail that reaches down and back up to your iPhone.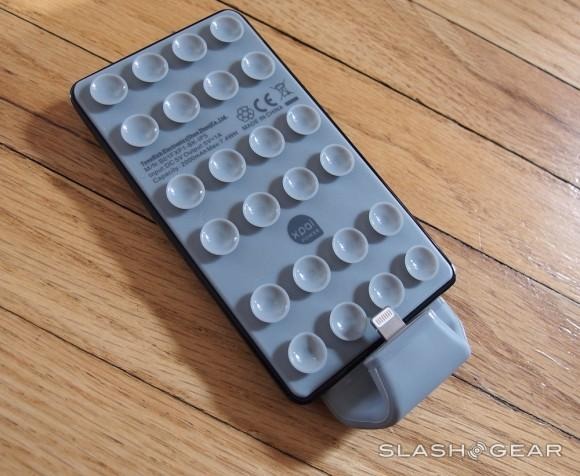 The back of this pack is covered with suction cups so it can easily attach to your iPhone without effort, the whole thing ending up being short enough for you to be able to work with your back-facing camera with ease. This pack contains 2000mAh of battery power and has a set of 4 LED lights near the top above a button you can press to see how much juice you've got left for the day. With the iPhone 5 already giving me nearly a full-day's juice each average weekday, this pack is more than enough to suffice for the rest.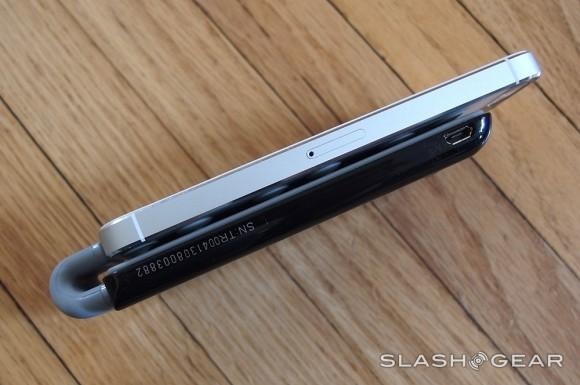 You'll be re-charging the pack with an included microUSB cord that you'll connect to your computer's USB port (or a wall converter if you've got one handy). The whole pack will cost you a cool $79.99 USD if you're getting the Apple Lightning connector version or $69.99 for the microUSB edition, and they're available in two colors for now (black and white) with more iterations coming in the near future. Red and Pink on the way – time for a belated Valentine's Day gift!